A3. Cooperatives & small-scale businesses in villages in Togo

Context
Through the many visits that S.E.VIE performed in the rural villages in the Zio prefecture in Togo during 2010 and 2011, the association identified a yet neglected but potential economic development opportunities of these villages.  Women from villages struggle every day to run their business. Even though they have a strong and detailed project; microfinance companies have given up on them. The women do not have enough financial resources to manage the farming and they have been excluded from regular microfinance institute. Isolated in the countryside and with no real guarantee to offers a loan giver; villagers desperately need money to invest and be able to develop their activities.  Yet, the Banks and the Microfinance institutions do not intervene in the remote areas of Togo.
Therefore, in 2012 S.E.VIE and Action10 decided to implement a programme addressing community services through social enterprising in rural Togo. The scope of the programme was to support women and men, who wanted to start social enterprises which should provide community services. SEVIE and Action10  jointly provide loans to the business managers, mostly women, with 10 % annual interest, combined with training and coaching in all areas required for success. The business managers come together in a village group called an assembly, in which a president, a secretary and a counsellor is elected. Inside this assembly, cooperatives of 4 to 6 women are created. Each woman received a certain amount of money according to their project and the payback is collective.
The first step was a pilot in Foulany Kondji in 2012. It gathered 30 women and grew successfully every year. The project in Foulany Kondji eventually gave rise to an assembly with 200 women and a few men. During a period of six years, the programme grew and was adopted by eight villages. The approach is embracing all aspects of community services. 
In 2019, S.E.VIE decided to move their project to an semi-urban context and to continue the collaboration with Action10, with the same approach but in Tsévie´.  The management of the rural village programme was taken over by Leaders&Development (L&D).
The villages
Foulani Konji. Starts August 2012.
Following the pilot-project, 200 women formed a cooperative in Foulani Kondji.
Konde kopé. Start November 2012.
Boota. Start September 2013.
Kpota. Start October 2013.
Topévia.Start October 2013.
Tsévié. Start 2013 The businesses in Tsévié, not a village but a small city, concerns mostly selling food by the road.
Toméfa Start 2014.
Agbodzekpo Start 2014.
Kotsokopé Start 2015. 25 new entrepreneurs.
Our collaboration
We aim to work in equal partnership, where each partner and partner institution is contributing with their skills to achieve the goals and where input, responsability and benefits are shared equally. The programmes must be needs driven, in the sense that a local stakeholders brings the idea and is responsible for the implementation of the programme. We further aim for real-time evalation planning, sustainable economy, accountabiliity and evidence based impact.
Outcome
The business owners paid back at the level of 90%. They appreciated the opportunity and the training. They complained about a too limited amount of coaching and they would have wished for larger amount of funds. The first phase of the programme was concluded 2018, and had then reached eight villages and one semi-urban location and 300 business owners.  A new phase of the village programme was initiated in 2020, after a session of reflections over lessones learned, and targeted  four new villages and 200 new business owners. 
Our partners
Our partners are S.E.VIE and L&D. This programme was designed and implemented by S.E.VIE in 2012 and was then taken over by L&D  in 2019.
by Milohum Mikesokpo DZAGLI, PCA, Leaders & Development (L&D)
L&D worked with M. AHIAKPONOU Yawo to establish TRUST and RESPONSIBILITY for the new programme. This was done through many phone calls and meetings. L&D assisted the programme design including:
A business plan
Bookkeeping
Contract
Recruitment and Workshops
Management of ActionInvest funds
Contracts were signed on 29 /02/2020 and the new programme started finally from 01 march 2020 and the first reimbursement started on 12th march 2020. Thirty people (29 women and 1 man) were involved for the first six (6) months. This report concerns the evolution on the activities of the implementation of the "Small-scale business programme in Agbelouve", Togo. Agbelouve is a small town about 50 km from Lomé and it is associated to three small villages Kpotsokope, Agbodzakpo and Foulani Kondji, which are situated within 30 km from Agbelouve. Follow-up communication was arranged through cell-phone messages and calls between M AHIAKPONOU Yawo and L&D to be sure of the implementation. The programme on the field comprises of peoples with small business such as sales of maize, beans and cakes, rice, yams and fruits, bags, clothes and shoes, drugs, goats, local drinks, bars, etc.
Status July 2020
Each loan taker had two duplicated books that contains every transaction, one with the loan taker and the other with M AHIAKPONOU Yawo.
L&D has a general excel sheet for all the loan takers that contains all transactions.
A contract of six months was signed in double by every loan taker.
An android Phone was bought for M AHIAKPONOU Yawo for helping for a good communication and for WhatsApp discussion
Regular discussions are performed with M Yao concerning the programme and difficulties
Mobile money transfer is used to reduce money transfer costs and this is also working well in this sanitary situations with COVID-19.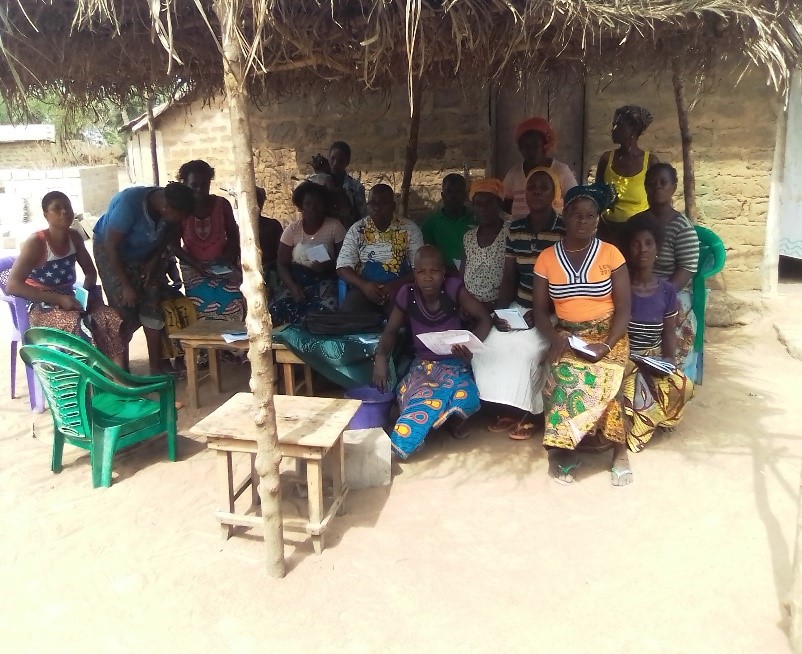 Challenges and proposed solutions
The mobility of M Yao is a very real issue. Because every week, he travels more than 60km to collect money from women.
Proposed solution: Mobil money transfer.
Too small amount of capital to give out as loans. The limit of the amount of the loans is 40000F CFA (60 euros) but some activities need more funds to reach sustainability.
Proposed solution: Increased volume of the capital.
A large number of candidates from the previous phase of the programme are expecting a continuation.
Proposed solution: Make a survey about the understanding and experiences among participants in the previous phase of the progamme, in order to learn the lessons and further strengthen the programme design.
Testimony
"The people involved in this programme were happy  with these forms of cooperatives and the smile began again".
Survey Manual
Compile tesimonies.
Make individual interviews.
Perform group discussions.
Take photos, take videos.
Preparations
Involve the full coaching team in identifying individual questions and group questions.
Make four field-visits
Visit No ONE – Five programme villages:
1. Ask the individual survey questions
2. Call for group meeting and ask the group questions.
3. Ask a few individuals for testimonies.
4. Take photos and video.
Compile results and call for groups asssessment
Draft individual survey Questions
NAME & FIRST NAME OF WOMAN

ADDRESS / Tel REGION PREFECTURE / CITY CANTON

NAME & FIRST NAME OF COACH

TYPOLOGY (various studies)

PERFORMANCE LEVEL OF THE CARRIER

Title of the activity activity in extension start-up activities

Start date of coaching

Monthly income without SEVIE project

Effective start date of the activity

Duration of operation

Sum disbursement

Monthly turnover (Write the monthly turnover for each month so that we can see the progress)

Net cash flow or Self-financing capacity (CAF) (Write the CAF for each month so that we can see the progress)

Savings made

Assessment of the evolution of the activity compared to the PA (Good performance, average performance, poor performance, performance in decline, performance in progress, etc.)

Comment on performance (Identification of the strengths and weaknesses of the carrier, the opportunities and threats, training received, etc.)

Proposal for a solution approach (to strengthen the strengths and reduce the weaknesses by exploiting the opportunities and bypassing the threats)

State of implementation work of the or each recommendation (To be completed within a month after the recommendations made)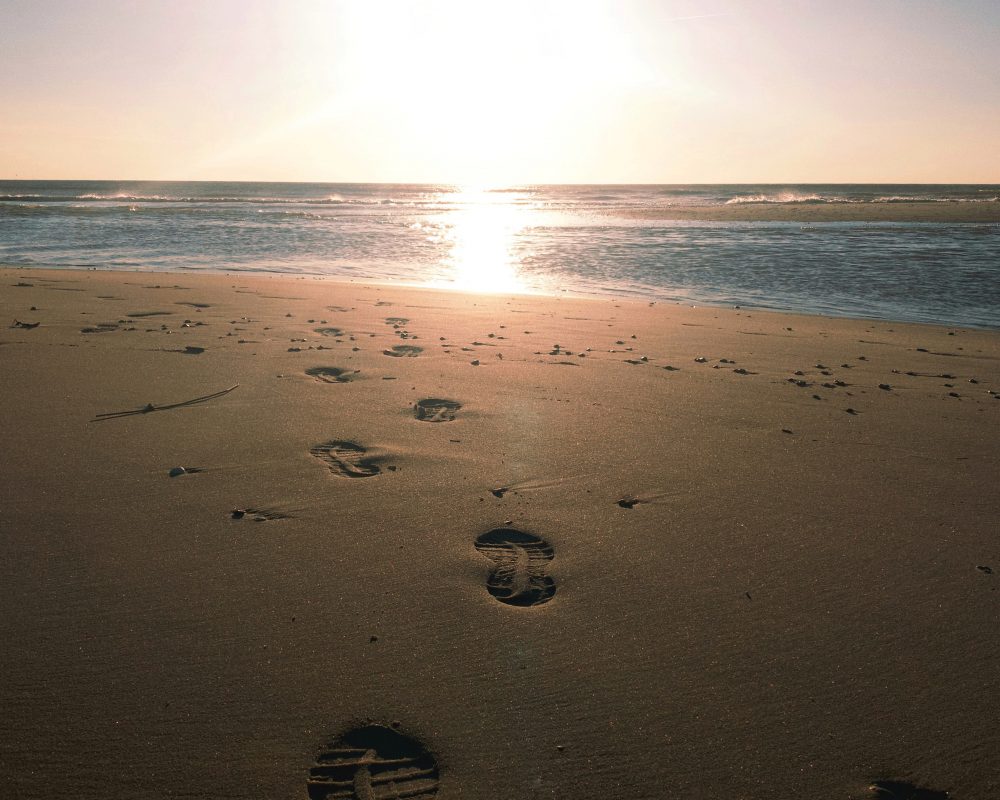 Survey team
Survey coach from the RISE Centre: Elisabeth DRAFOR
Programme manager: M. YAWO
Control
As control we benefit from three neighbouring villages that where not yet involved with the programme.
Survey sample
Each programme village

Each member the programme.
A number of villagers (maybe five) that were not member of the programme.
The village leaders.
Other stakeholders.

Five control villages

A number of villagers (maybe five-ten) that were not member of the programme.
The village leaders.
Other stakeholders