RISE invest & Action Invest funds
Introduction
The purpose of the RISEinvest and ActionInvest programmes is to offer investment capital to facilitate social enterprising start- and scale-up in Sub-Sahara African countries.
Social entrepreneurs are offered loans with a 10 % annual interest. The paid-back capital is re-invested in order to scale up the ongoing social business or to start-up a new.
The loans are combined with coaching targeting social impact, business, and accountability management.
The funds to create the investment fund are raised through donations.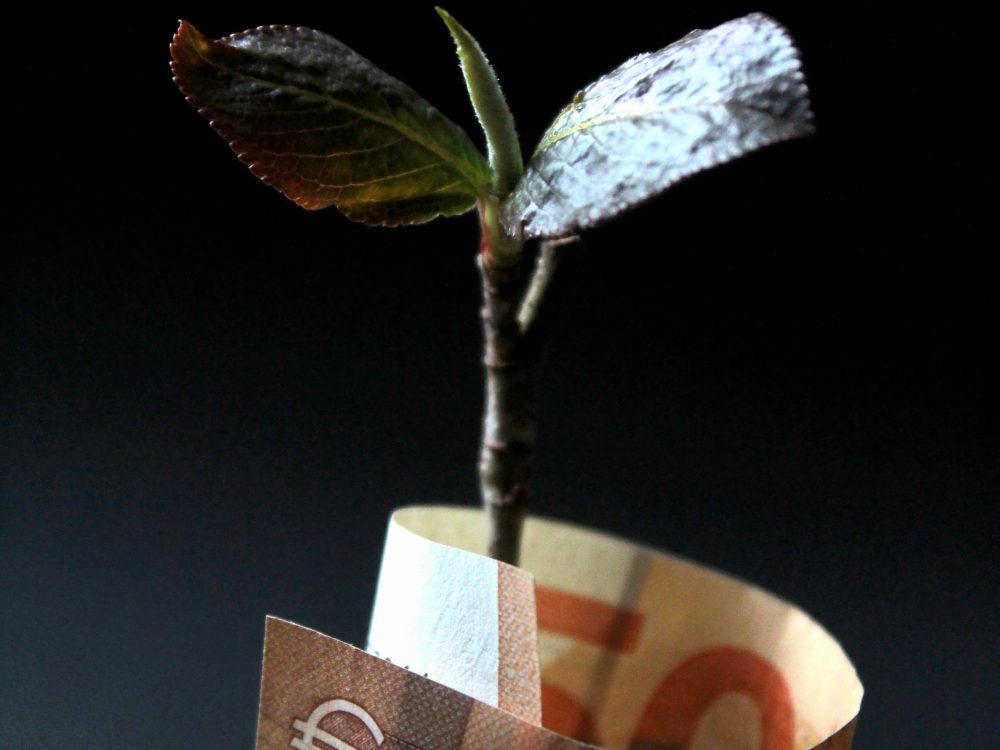 Loan taker

Loan takers benefit from programme specific coaching (evaluation planning, survey management, accounting and public relations) and  external auditing. Each loan-taker signs a loan and coaching contract with HR&S.
The loans are paid back with 10% annual interest.
The funds are usually paid back within a period of one to three years. When one loan has been paid back, another larger loan can be given. The partnership agreement is based on mile-stones, after each milestone has been achieve, funds are paid back with interest and new loans are made possible.
The loan taker provides a guarantee that is reasonable according to the context. The guarantee can be an asset, a cooperative approach or a social structure combined with a control network. If funds are not paid back as agreed then a programme specific consequence will take place, which has been jointly agreed on between the parties while signing the contract.
Each project starts small and scales firmly. The first loan  shall be small, around € 1,000, and a second loan larger. Usually the total loan for each project is € 30,000. Further loans are only granted if the business is well managed according to periodical bank accounts statements, surveys, coaching, programme, and auditing reports, and when certain pre-agreed on milestones have been achieved.
Loan-takers are members of the RISE Centre and thus have access to also other supportive activities. These are paid for through membership fees.
Loan management
The RISEinvest and ActionInvest programme is managed locally by the HR&S RISE Support Centres. Loans are given out with 10 % interest. The loans are combined with coaching.
The capital is generated through fundraising campaigns targeting crowdfunding, monthly givers and major givers. The targeted fund level is euro 30,000 per project. When the target amount for a certain fundraising campaign has been reached, then the fundraising for that programme ends. The RISEinvest and ActionInvest fund is then expected to manage the business until it can be managed by itself. Thereafter the same capital is used to support another social enterprising start- or scale-up.
The interest shall pay the cost of programme specific coaching (evaluation planning, survey management, accounting and public relations), external auditing, and money transfer. Coaches and auditors are assigned by the RISE Centre  and HR&S Sweden together. They are reimbursed euro 300 per year and assignment, during the initial phase, and euro 500 per year and assignment when the capital has reached euro 30,000 per project. During the initial phase of a programme, the coaches are paid directly from the funds raised.
Funds are transferred to and kept at a local RISE Centre bank account and shall be paid back to the RISE Centre account without exception. 1 % of transferred fund is saved in an emercency fund, which shall be used for emergency health care support to team members when agreed on by RISE management and HR&S. The accountability management includes monthly bookkeeping with bank account statements, internal control, annual reports and yearly auditing.
Each RISE Centre can run several parallel RISEinvest and ActionInvest units.
RISE invest
The RISEinvest fund is managed by HR&S.
The capital for the RISE invest funds is raised through crowd-funding and major givers.
HR&S charges 20 % of the raised funds, the crowdfunding platform some % and the Swedish Government 25 % in tax.
Action Invest
The Action Invest fund is managed by Action10; www.Action10.org.
The capital for the ActionInvest fund is raised through the Crowd-funding platform "Global giving", Action10 monthly givers and other donations.
3 % of the raised funds remains in Sweden to cover the cost related to bank account and website and 97 % is trasferred to our partners in Sub-Sahara Africa.
Global giving is an active and professional platform and charges 12 % of the raised funds.