RESEARCH MANAGEMENT workshops
The purpose with the Research management Support programme is to support scentific Institutions with  generating and implement scientific findings.
We compile and address the necessary conditions required to bring about a given impact, including truth, trust, state-of-the-art knowledge, sustainable economy, institutional capacity, transparency, accountability, cross-cultural understanding, evaluation planning, and testing the strength of evidence for social impact.
HR&S seek collaboration with Scientific institution stakeholders in Sub-Saharan African countries and internationally. We propose to continue with the workshops as well as coach on follow-up activities:
1. Ensure research management at scientific institutions enabling researchers to generate and disseminate scientific findings.
2. Ensure access to advanced scientific equipment.
3. Ensure access to scientific literature.
4. Coach on the implementation of scientific findings.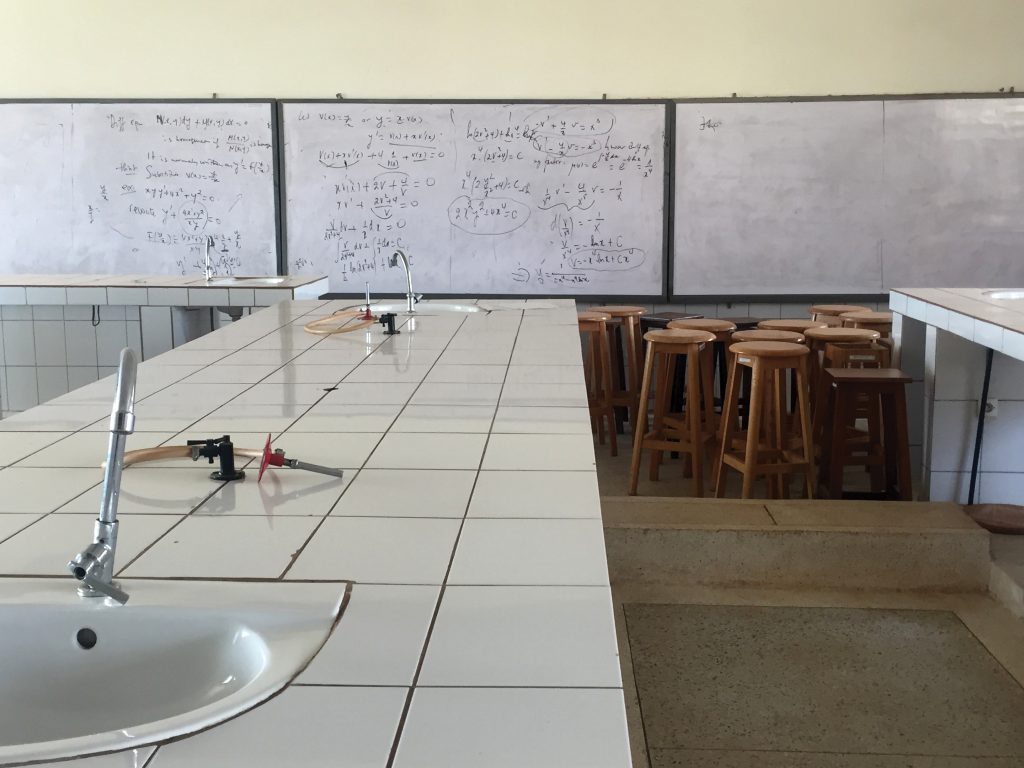 Although scientific researchers and innovators in Sub-Saharan Africa present amazing solutions to national and international challenges, their ideas are often unrecognised and unsupported.  Consequently, findings tend not to be implemented, and businesses not to be started. As a result, the society lack access to products, services and employment opportunities that would have strengthened the society. This also reduces the tax income to the government and thus creates a lack of advanced education, social security and resourceful institutions. Moreover, international negotiations and international trade tend to be unbalanced and some countries tend remain behind on the international competitive development arena. The number of extremely poor people are increasing every year.
Human Rights and Science (HR&S) claims that the efficiency of implementation of locally developed solutions is strengthened through international equal partnership collaboration. We argue for truth, trust, harmony, equity, resilience, mutual knowledge sharing, sustainable economy, institutional capacity and cross-cultural understanding. We have developed six unique tools and strategies (TAct, ROPE, TRUST, CROSS, RISE & TestE) while targeting scientific research, innovations and social enterprising. With ten years of experience, with operations in twelve Sub-Saharan African countries, and with evidence of outcome and impact, we can state that our model is successful.
As mentioned the evaluation planning of the Research management programmes follow the Real-time Outcome Planning & Evaluation (ROPE) strategy. A new ROPE programme starts with setting a goal and to develop indicators to measure results. Then we develop an implementation plan, we secure finances, staff, and infrastructure, then we ensure knowledge sharing, the accounting procedures and the cross-cultural understanding. Then we make an activity plan and assign to people and institutions; who will do what, how and when. Now we implement, and after we measure the results and analyse. Thereafter we complement with what did not go well until we reach the goal we set up in the beginning. HR&S offers to coach through the procedures.
We only work in areas identified by our local partners, and besides programme design and implementation coaching, HR&S contributes with expert advice on the scope of the programme, international state-of-the art knowledge, facilitation of accounting and auditing, cross-cultural understanding, monitoring and evaluation as well as start-up loans. The ROPE practical strategy is useful for the implementation of development programme management, scientific research management, laboratory management. The ROPE strategy is likewise useful for scaling small activities to profitable social enterprises.
Already 20 workshops have been held benefitting from the HR&S strategies. We have target Burkina Faso, Benin, Cameroon, Côte d'Ivoire, Ghana, Kenya, Mali, Nigeria, Rwanda, Tanzania, Togo, Uganda, Zambia, and Zimbabwe.
The programme addresses five categories of Target partners (TPs):
TP1 Research: TP1A. Researchers: PhD students, Post-doc researchers, Professors. TP 1B. Research Students: MSc students. TP 1C. Supervisors, TP 1D. Entrepreneurs from the university. TP2 Education: TP 2A. Lecturers. TP3 Research services: TP 3A. Laboratory Technicians, TP 3B. IT technicians, TP 3C. Librarians. TP4 Research management: TP 4A. Department management, TP 4B. University Top management; VC, DVC research, innovation and enterprising, DVC administration, DVC academic, Finance manager, Bursary, TP 4C. Top management Administration; Accountant, Procurement officer, Public relations and communication. TP5 External Research services: TP 5A. Agreed Suppliers.
The output from these workshops includes the below:
Professional Ambitions of the researchers have been found to be:
1. Individual career goals. 2.Perform high quality research. 3.Disseminate scientific findings. 4. Implement scientific findings. 5.Enable talents of Africa.
Outcome challenges for the researchers have been presented as:
Lack of: 1. motivation to do research, 2. time management, 3. collaboration & networking, 3. theoretical research capacity, 4. practical research capacity, 5. capacity to address the needs of the rural and urban civil society, 6. Dissemination of scientific findings, 7. Implementation of scientific findings. 8 business development capacity.
Activities to address the challenges have been agreed on as well as indicators to measure outcome and impact.
The Research management support programme has been developed by Assoc. Prof. Cecilia ÖMAN.
She is grateful for the support provided by friends, colleagues and partners all over the world.