Strategy
The capacity to collaborate successfully and in equal partnership in Africa, and to implement sustainable solutions, is one of the strength of HR&S and the institution has developed the required tools, strategies, team, products and services.
Holistic approach.
HR&S claims that in order to achieve impact the approach has to be holistic. HR&S shall be an appreciated partner to the Target country Government, other authorities and institution executive management.  Also, HR&S targets the corners-stones of a healthy society; international collaboration, scientific research, innovations and social enterprising. HR&S states that all aspects of changing the prevailing situation has to be addressed simultaneously and continuously.
At the macro-scale HR&S is implementing the needs as designed by the Target country Government and local authorities. The HR&S initiatives shall strengthen and be in line with of the National development plan, and HR&S offers its services to the national authorities. At the institutional level HR&S seek communication with institution's executive management to offer our tools for the benefit of the management of the institution.
A holistic approach also means involving all key stakeholders. Thus HR&S involves academia, policy makers, private sector, civil society organisations, urban and rural communities, international institutions with relations to the Target country, aid institutions, media and funders. These are referred to as Strategic partners.
Managing the realities on the ground and Cross-cultural understanding.
The modes of operation has been adapted to the realities in each country at both sides, which in itself requires a cross-cultural understanding among the partners. HR&S, situated in Stockholm Sweden, aims to work effectively and efficiently within a number of countries in Africa. We have chosen to focus on countries in Africa, not to have to bridge cultural differences in other continents. Each new country brings its own cultural impact, and many countries represents several cultures as they represent several ethical groups. HR&S has established the procedures aiming to ensure effective and efficient operations in collaboration with countries in Africa and claims to have increased understanding about cross-cultural collaboration.
HR&S ensures addressing the realities in each country by including Target partner, Programme partners, Country Support team and the National development plan stakeholders. The Country support teams are composed of Partner country advisers in Sweden and within the Partner country.
Cross-cultural understanding
Culture affects the way people interact, and collaboration is dependent on cross-cultural understanding, trust and open knowledge-sharing.  Thus, cross-cultural understanding is key to building international equal partnership relationships. Cultural misunderstandings and different ways of operating can lead to unforeseen setbacks and delays, threatening the success of creative collaboration programmes.
Learning how to work with people from other cultures in order to collaborate creatively becomes a vital skill. To ensure cross-cultural understanding and thus quality partnership HR&S has developed the 'cross-cultural understanding and partnership' tool (CCP). HR&S also benefits from guidance from the Country Advisors' as well as a carefully established collaboration framework with Programme partners in the Target countries. HR&S also maintains a close relation, frequent meetings and continuous communication with our partners.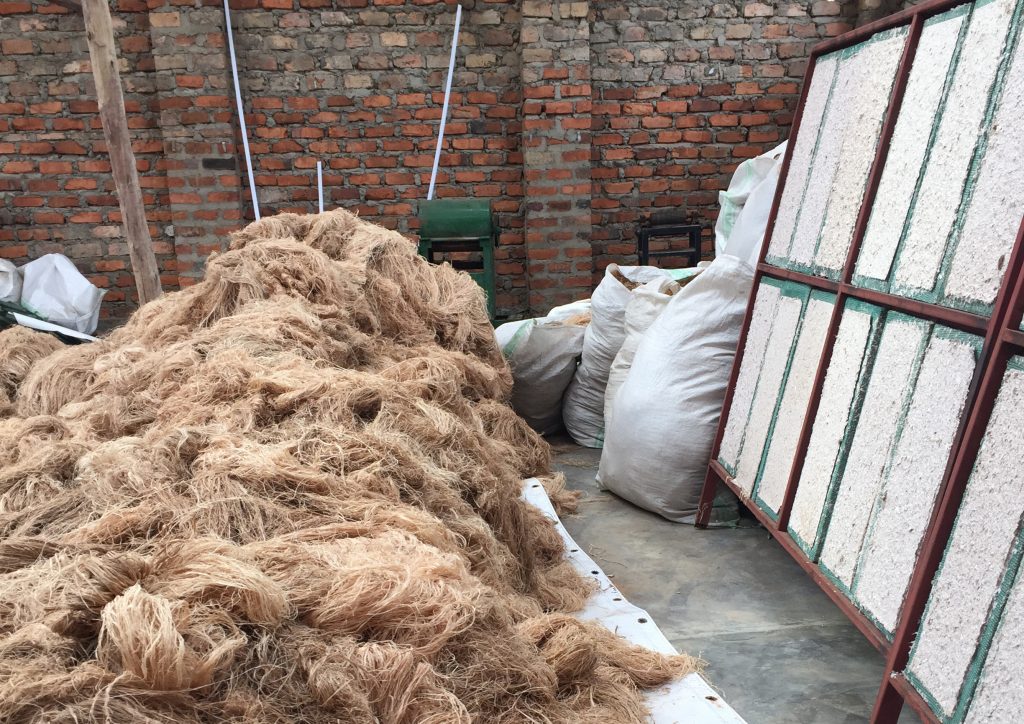 Programmes designed and implemented by partners and outcome evaluation planning.
HR&S argues for needs driven programmes that are designed and implemented by the target partner and that measures outcome. HR&S argues that it is obvious that is the people who live under certain conditions who are best suited to know which activities that needs to be implemented to improve their own livelihood, and thus it is these people who are best suited to design livelihood improvement programmes and also to implement the activities.
HR&S argues that within the new generation of collaboration between non-OECD and OECD countries, the customer focus is redirected as compared to the traditional development aid programmes. Within the traditional development aid programmes the customer is the institution providing the funding. Thus the customers that the Programme partners have to serve are aid institutions, rather that the receivers of the funds. It is for this reason that the targets and conditions have been established by the aid institutions. It is for this reason also that results have been measured as outputs rather than outcome. A governmental Aid institution for example, reports back to the government, but not to the population receiving the Aid.  Within the HR&S system the customer is the user of the products and services offered and this is also towards where the customer care is directed.
Target partners
Thus, according to the HR&S definition a needs driven programme is a set of activities that have been defined by the person or the persons, who will implement the activities in actual practice and, very importantly, who will make the programme sustainable long-term. Thus, a needs driven programme builds on the ambitions of the implementer. These people or institutions are referred to as Target partners.  The HR&S approach to needs driven programme ensures; a local request, ownership by the implementer, locally adapted activities, opportunities to measure outcome.  It can be noted that the outcome evaluation planning and customer care is managed by the Programme partners (PP), and shall not burden the Target partner.
Thus, customer care and customer driven solutions are ensured by that all activities are requested for by our Target partners. The Target partners are for example rural community members, InnoC members, policy makers, researchers, and innovators. To capture the needs and requests of the Target partners we use the tool ROPE.
HR&S underscores the importance of equal partnership relations and aims to be a reliable and appreciated partner. Equal partnership is here defined as a work relation where the partners share inputs, responsibilities and benefits equally. Such partnership is achieved by sharing evenly the work assignments related to the design, implementation, evaluation and reporting, by building trust and by mutually sharing of skills, knowledge and support.
Programme partners
The Programme partners are the HR&S in partnership with Institutions registered in the Target countries that are in charge of the operations on ground. The programme partners may host the HR&S offices and / or the start-up Innovation Centres.
Truth, trust, harmony, equity and resilience
Over the long-term, business success is dependent upon a network of positive relationships. Trust is invariably the critical component in enhancing business relationships. The moment a person is not trusted by an individual or team, their chances for success within that group are diminished dramatically. Working relationships that have been built on trust are an important sustainable competitive advantage because trust is so valuable. Studies have shown that trust is a source of competitive advantage and trust is significantly related to sales, profits, and turnover. Sweden has shown to rank in the very top in the world when it comes to agreeing to the statement "Most people in this society are trustworthy". About 80% of the Swedish agree with the statement which gives Swedish businesses a good competitive power.
The finance accounting and administration in all HR&S operation obey international standards, including professional bookkeeping and auditing as well as annual programme and financial reporting.
To ensure real-time and open knowledge sharing across institutions and borders, we nurture continuous communication and meetings among Programme partners and Country advisers through the PartnerNet platform. The PartnerNet is an IT based communication platform between where the experiences on ground are shared and through which success stories are copied to other sites. The platforms also ensures that capacities are shared and lessons learned and ways to handle challenges are communicated openly.
Transparency and accountability:
- The finance bookkeeping, accounting and administration obey international standards.
- Annual programme reporting of quality international standards is developed and shared.
- Annual financial reporting of quality international standards is developed and shared.
- Annual financial auditing is done by an independent professional auditor.
- Procurement of major volumes are made through tender and by an independent professional and efficient procurement agency.
- Quarterly or more often management meetings are held which generate minutes that are signed and made available for all programme partners.
Sustainable economy and institutional capacity
Each of the HR&S programmes shall eventually have a sustainable economy.  The programmes may require donations, grants and/or investment capital to get started, but shall not depend on external funding for its long-term management. The programme shall also benefit from financial and / or in-kind contributions from the Programme partners during the start-up phase and the start-up costs shall be evenly shared between the Programme partners. The long-term running of the programme shall be financed by the beneficiaries of the programme; both by the private and the public sector. The income shall be evenly shared between the Programme partners to cover their running-costs. Key to the long-term financial sustainability, as well as the institutional capacity, is a quality business plan.
Transforming traditional development aid to social enterprising.
HR&S argues that programmes benefit from being developed with a social enterprising approach due to the related identification of the requests of the community served and due to the related capacity to offer direct customer care. HR&S thus claims that social enterprising has certain advantages: addresses the needs and requests by the community served through market analyses and direct customer care; strengthens relations and positive interactions through collaboration with local stakeholders as equal partners; ensures sustainable economy and institutional capacity through real-time outcome evaluation planning.
It is suggested that the traditional development aid budgets shall address start-up grants for sustainable social enterprises as well as related training and coaching.  The training and coaching shall address aspects like evaluation planning, sustainable economy, institutional capacity and cross-cultural understanding.  Such collaboration shall preferably benefit from the large number of development institutions already in operation. HR&S had developed seven tools and a set of support packages to guide the transition.
Implementation of scientific findings, innovations and basic services, efficient working conditions and cross-cultural collaboration.
HR&S claims that our approach promotes access to products and services requested for by the local population, as well as employment opportunities. To be able to be successful HR&S also address efficient and motivating working conditions for staff and members. Thus, HR&S establishes institutions on the ground, where efficient working conditions are ensured, the HR&S Innovation centres (InnoC). Within the InnoC we offer the required tools and opportunities for talents in non-OECD countries to develop and implement their ideas. To ensure efficient and motivating working conditions we implement TAct.