Urban small-scale businesses
In 2015 the HR&S partner SpellAfrica made a survey on the need of business coaching in Nigeria. The study was performed in Benin City where 20 local businesses owners were interviewed together with 10 start-up entrepreneurs. The survey team also interviewed one local corporation, which had as mission to support local entrepreneur and served some of the businesses in the SpellAfrica survey.  In addition the survey team also visited ten businesses over a period of four month to monitor achievements and challenges when running the businesses.
Many of the business owners are woman above 40 years of age, who has gone into business as a matter of urgent income for survival as the only family income provider. They tend to manage with the little they have and may suffer from little or lack of education.  Most business start-ups entrepreneurs are young educated men eager to get successful businesses going. It was noted that the business owners at first were hesitant to reply to the questions and reluctant to provide detailed information and figures, worrying over that the survey was part of a governmental control. When ensured it was not, they opened up and shared.
Among the 20 business owner interviewed;   all 20 said they would benefit from investment capital; 18 did not do bookkeeping; 12 were interested in learning about a trade or achieve a skill;  10 would change are of business if possible;  2 were interested in business management training or coaching; 2 were interested in belonging to a group of entrepreneur. Among the 10 start-ups entrepreneurs;  all 10 said they would benefit from investment capital;  all 10 agree to be trained and mentored.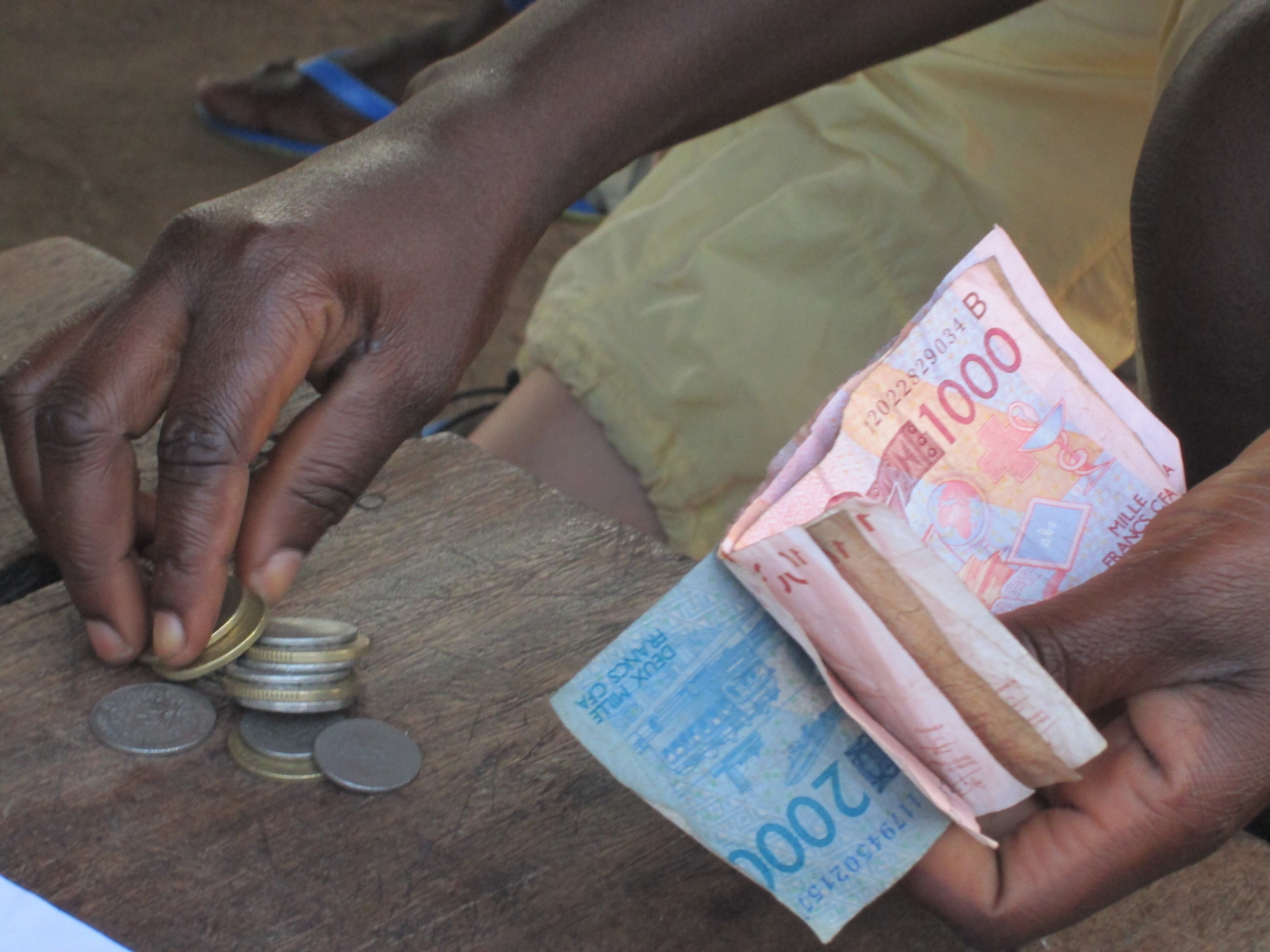 Summaries of some of the interviews
- Mama Lyabo is 43 years old and has five children. She had started a business four years earlier. She started it out of necessity when her husband lost his job as a taxi driver. Her husband had not been employed since.  Her business was provision of food, such as rice and beans, and she ran the business from her home. Her initiative start-up capital was N 20 000 (about 50 €). Mama Lyabo could not inform about how much she earned per week and she did not keep any such records. She has no education, not even elementary school. She could communicate perfectly well with Nigeria pidgin though.  Her opinion about her business was that it was not good and she would have liked to end it if she could. She would have preferred to buy bags of rice from northern Nigeria and sell in the south where the price is higher.
- Mama Ehis does not know her age and is a mother of seven children. Her business is to sell food made of proceed cassava and she had run it for twelve years. She buys the food from a nearby village and sells in the streets of Benin City. Her opinion about the business is that it is good and she wants to continue running it. She would like to scale-up by establishing a shop within a market and be a larger-scale distributor.
- Mr. Chika is 37 years old and single. His business is to repair computers, both hard and software.  Mr. Chika had run his business for nine years. He claimed to have had a shop which he lost three years earlier and is since running it from his home, a one room apartment. His opinion about the business is that it is profitable and he would like to scale up by renting a shop again.
- Ms. Adesuwa is 28 years old and a single mother of 2 children. Her husband abandoned them for Europe five years earlier and they have not heard from him since.  Mrs. Adesuwa's business is to sew native clothing for women from her area.  She has one sewing machine. Her opinion about the business is that it is good and she wants to expand by renting a shop and buying two more sewing machines. Mrs. Adesuwa has had some education and could read and write in English.
- Mr. Bobi is a 25 year old student in secondary school. His father is late and his mother is doing trading business. Mr. Bobi has started a small business which he runs in parallel with school. His business is to provide cooked noodle with fried eggs every day 7pm -10pm. He invested N16,000 (about 40 €) into the business six months earlier and was generating a monthly profit of N2,000 (about 5 €). His opinion about the business is that it is going well.  Mr. Bobi is providing the food in the open without protection and his greatest desire is to build a shelter, as rain has been disturbing the business.
- Mr. Otabor is a young graduate who has many business ideas, but had not started anything. He claimed his challenge was lack of investment capital. Among all his business ideas, if he had access to an investment capital of N500,000  (about 1,300 €) he claims he would start a shoe production business. Unfrotunately Mr. Otabor was never trained in business and does not know what a business plan is.