Women empowerment
The programme offers opportunities for discussions around sexuality, menstruation, safe-sex, sexually related diseases, contraception, equality, respectful relations, the women's right to her body and right to say no to sex, sharing the household workload and child-care among parents and child-birth. The programme also offers access to contraception and sanitary pads. Challenges that may affect women in general are reflected on through awareness raising workshops such as; lack of education for girls, lack of opportunity to do homework for girls, lack of encouragement to manage at university, girl abuse, gender related violence, sexual abuse and harassment, early pregnancies, early marriages and master suppression techniques.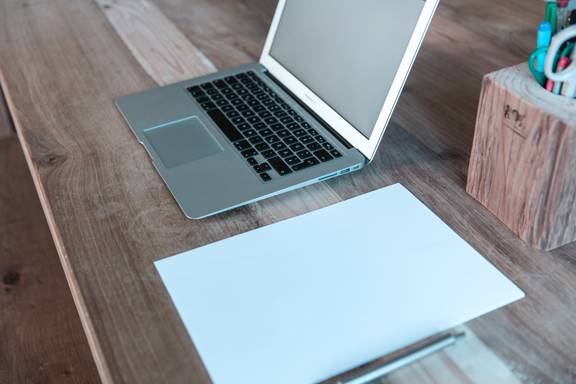 Practical solutions and encouragement
The Women empowerment programme builds on two pillars; practical solutions and encouragement. It can address women in different situations for example higher education and research.
Practical solution addresses
- Payment of, or loans for, tuition fees.
- Access to a lap top, internet and likewise to enable efficient study and work conditions, also from home.
- Access to convenient and professional child-care, possibly at the campus.
- Safe and comfortable transportation.
- Practical arrangements around traveling abroad, for example through bringing the children and a care-taker.

Encouragement is addressed through:
- Contacts with role-models.
- A mentor programme with empowering awareness raising sessions.
- A firm and supporting network of women.
- Awareness raising among stakeholders surrounding the members of the programme.
- A workshop programme.
Evidence of impact
Small-scale business women cooperatives: More than 400 women entrepreneurs in nine rural villages in Togo have set up their own businesses as a result of our collaboration with S.E.VIE in Togo and Action10 in Sweden. These businesses address the requests by the villagers such as; producing and selling food, drinks and clothing as well as offering medicine, medical advice and hair dressing. The entrepreneurs have been provided with small loans, business training adapted to local conditions, and weekly on-site coaching. The women share a collective responsibility for meeting loan repayments. This way if one woman can't make a repayment one week, the group will pay it back on time. 99% of the loans have been paid back and have been reinvested into new businesses. We receive 10% interest on our loans and the income co-funds the running of the programme in Togo. Enhancing the knowledge and business skills of these women is just as important as the loan itself. Our partners SEVIE have created a bespoke training programme suited to the learning needs of the women so they acquire lifelong knowledge about earning profit, saving and reinvesting into their business.
Integration of women who went with fighting forces Former child soldiers, women who went with fighting forces, and war affected youths, living in ghettos in Monrovia in Liberia are suffering from PTSD (Post-Traumatic Stress Disorder), health issues and drug addiction. They were abandoned by the international community after the Liberia civil war.  HR&S has in collaboration with IDEFOCS in Liberia and Action10 in Sweden made a survey of the ambitions of this population living in three of the ghettos in Monrovia; Turtle Ghetto, Du Pont Road Ghetto and Kink Grey Ghetto. The survey had 42 questions addressing personal background, recruitment by fighting forces, assessment about how the DDRR (Disarmament Demobilization Rehabilitation and Reintegration, an UN-led programme after the war) affected the person, current circumstances and current health status. The survey revealed the dreams and ambitions of each of the persons participating, to start a new life outside the ghettos, as well as the challenges faced which hinders them to change their lives without support from outside the ghetto. By analysing the challenges the Programme partners (IDEFOCS, Action10, HR&S) were able to develop an output map, which laid a structure for which activities that were required to enable the ghetto dwellers to move on. The survey showed that the dreams and ambitions were; everyone in Liberia lives in an environment that enables them to have high quality life; drugs, violence and crime are not part of their lives; all Liberians lives in a home with their families; they have the training of profession they wish, and they can all read and write; they have employment or run their own business and earn enough to sustain their families; with the funds they earn they can have quality health care and university education if they wish; they are have social and physical security; and they are all part of the society as equal Liberians.
Water providing women cooperative S.E.VIE in coloration with Action10 installed a water committee in Agbodjekpoé in rural Togo in 2012. The water committee consisted of women. The background is that Aid interventions have constructed wells and installed pumps but failed to address repair and maintenance, why rural Togo is covered by unused wells and broken down pumps. One such pumps can often be repaired at a cost of 200 Euro. The S.E.VIE approach, which is supported by HR&S, is to repair the pump and install water committees. The water committees will sell the water in order to generate an income that can cover the cost for maintaining the water pump and thus sustainably offer water to the villagers. The price of the water shall be at a level which is affordable to all villagers. The amount of water requested is large and it is possible to generate a profit to address also a social security activity.

Awareness raising around early pregnancies. In 2012, the Ministry of Primary and Secondary Education in Togo conducted a study in the primary schools (age 6 - 12) and in the secondary schools (age 12-15). This study revealed 5,443 cases of early pregnancies during the school year 2011-2012, of which 230 pregnancies were recorded in the primary school. In 2015, S.E.VIE was approached by teachers who pleaded for action and S.E.VIE together with Action10 and HR&S decided to address the situation and initiate a programme that would prevent pregnancies among school girls below the age of 15. It was further agreed to raise awareness regarding early pregnancies and early marriage targeting young women aged 15 to 18 and to provide adequate support to teenagers who have become pregnant.  The programme shall also address the use of adequate contraception to control pregnancies. The prevention of early pregnancies programme is composed of trainings and awareness raising discussions targeting all stakeholders. It has been planned and is seeking financial support to get started.
Table banking women cooperatives Table banking is a concept that has gained popularity in the recent past in Kenya. The aim of this kind of banking is to enhance the socioeconomic status of citizens particularly those from poor areas of the country that are "unbankable". This initiative was formulated as a result of various discussions by members of Amani Women Group which is based in Nyakinyua village in Kenya. The initial membership for this specific initiative is 15 members. This number is expected to increase with time as per the by-laws. The members have agreed to make a contribution of Kshs 500 per month contributed weekly at an average of Kshs 120 (1.2 USD), or Kshs 20 per day. This is more so to ensure that those who make wages of Kshs 200 per day for six days a week are able to save 10% of their wages. Once a member has contributed for an agreed length of time, e.g. 4 months, she may ask for a loan. This must be approved by the entire group and the committee. The loan may be a long term loan or a short term loan. The group determines the rate of interest that must be paid and for the short term, payable three months, this is 10%.  Each person has a passbook in which their contributions will be recorded each week. The collections are made each week to ensure that there is consistency in payment. The money will be held in a bank account in the name of the group. A committee of five has been elected to support the initiative's administrative affairs. Other details will be in the groups by- laws.  It is expected that in the first year, individuals will make small improvements in their livelihoods at family level. After the second year, the group will then be exposed to different ventures in investment. The period is to ensure the group gels and dynamics are dealt with. Specific group livelihood improvement initiatives will then be discussed and agreed on. Simple technologies that have been piloted elsewhere and that can make livelihoods better will be promoted. Action10 /HR&S provided a  capital of 2,000 € in 2015 and is supported by the HR&S / Action10 partner in Kenya. Two full years passed before loans were approved by the Amani women group management to its members. During these two years, the Amani Women group arranged awareness raising sessions about saving attitudes and thus put strong emphasis on the community to save before being approved to take a loan. The purpose was to develop a deep understanding about saving before investing, and about the obligation to pay back in time.