Social enterprise management
Real-time Outcome Planning & Evaluation (ROPE)
Implementation coaching addresses evaluation planning and we benefit from the HR&S practical strategy Real-time Outcome Planning and Evaluation  (ROPE).
Implementation coaching is managed by our local Evaluation planning coaches in collaboration with HR&S Sweden.
In the process of introducing a new business our Evaluation planning coach discusses the below with the social entrepreneur.
Who initiates the programme/ whose idea is it? Who proposes the implementing strategies? 
Do you have previous experiences from running a business? Did you start a business already? If you did, what is the present status? Are you generating profit? If so, please share confirmation documents.  If not, what were the challenges?
Do you have a financial business model and plan?
Do you agree to start small activities with low cost before scaling up the business? This will be good in order to see how the implementing strategies goes and to make sure if pre-set goals are achieved as well as to secure good collaboration between us.
Do you agree with not considering aid as a business idea? HR&S is not an aid institution and we do not provide donation nor do we pay salary. Why do you not look for an aid grant for your programme instead? 
Accountability management often requires a strategy, do you have a strategy already?  What do you have in place in terms of financial accounting, bookkeeping, auditing and reporting? Do you have a bank account?
Do you have previous experience from international collaboration? What is your view on international equal partnership? Equal partnership is defined by HR&S as a work relation where the partners share inputs, responsibilities, risks and benefits equally. Please share your approach to equal partnership. Who will do what and when?
Who are the stakeholders? Do you have people who have positive interest and power to influence the programme (mention some)? Do we have any legal authorities or community support system who we can contact and discuss the situation in cases of unforeseen challenges (mention some)?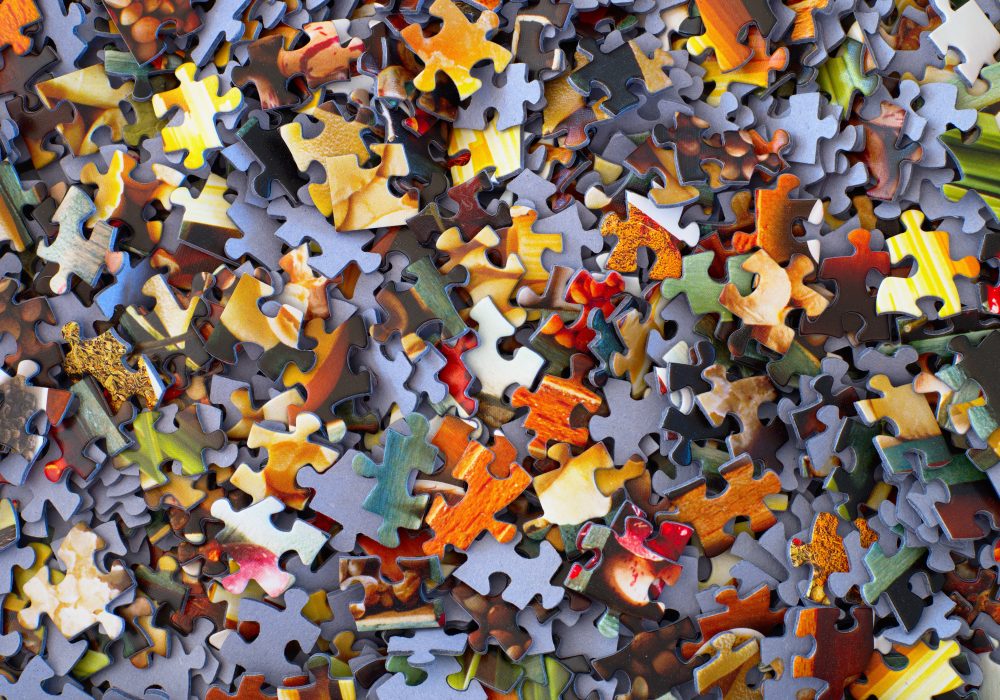 Do you have a physical location? If yes, where is it located and what is its function.
Do you have employed staff or other members of your team? If yes, who are they and what is their function?
What are your problem-solving methods?
Would you appreciate to work with  HR&S coaches in an integrated manner? What would be your stand-point and criteria?
Please share freely about this proposed collaboration, about HR&S, about your dreams and passion and more.
Please ask questions, give comments and share recommendations with HR&S.
Follow-up meetings by the Evaluation planning coach can address the below, as well as other issues that comes natural as a result of the process.
social good
The social business idea What kind of service or products will the programme provide?  Who are the (expected) users and the customers?  What was the situation prior to the initiative? What is your implementation plan? What are the expected outcomes and impact?
Vision & mission for the programme, please present.
Background & related activities Please present, include national plans, policies and legislation as well as the scientific state-of-the-art. Also mention the main stakeholders and make a stakeholder analysis.
Evaluation planning method Please write a short text explaining the needs, the ambitions, the challenges, the stakeholders, the activities and the expected outputs, outcome and impact of the Programme.
Business model, plan & venture
The ROPE Programmes shall have a sustainable economy.
Please share about the
business model
for this programme; products and services offered, customers, costs, start-up capital, income and profit.
Value proposition and Customer segments Please present.
Key activities & resources Please present the key activities and resources as well as the stakeholders in charge.
Customer relation & distribution channels Please present.
Revenue model Please present.
Costs Please present.
The add numbers to the business model and present the business plan.
Then move into practicalities and actual operations and present the business venture.
Value principles
Our relationship needs to be based on honesty, transparency and accountability, in ethics and governance, in relation to programme social good and in relation to finances. Which of the HR&S policies and procedures are already in place within your organisation, and which would you be interested in to implement during our collaboration?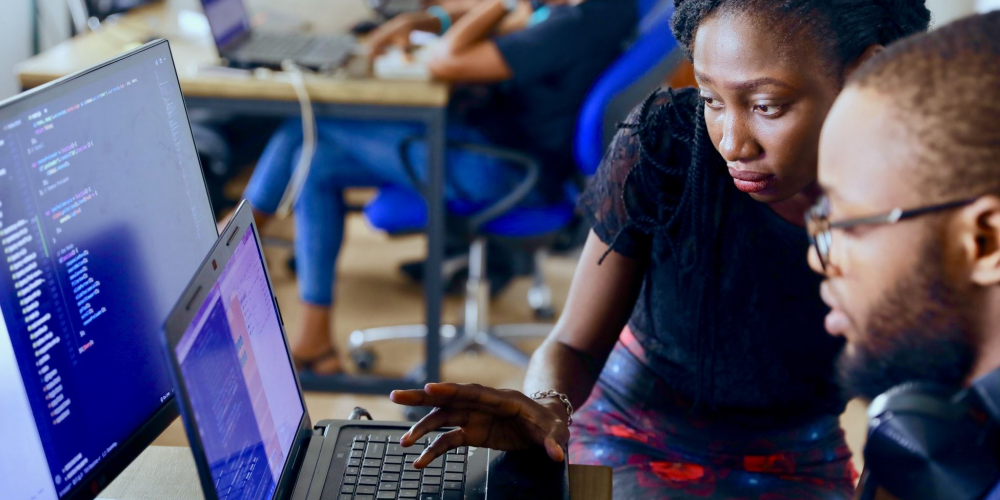 Accountability management

Strategy for change Develop and implemented a strategy for change that ensures: i) Social impact. ii) Sustainable economy, and iii) Transparency and accountability.
Activity plan and milestones Agree on and implement activities and milestones.
Measurable indicators Agree on and measure indicators including Progress markers.
Impact assessment Agree on and implement how to collect, compile and analyse monitoring data, when and by whom.
Reporting Agree on and implement how to generate and share reports, when and by whom.
Financial Policies & Procedures
General statement on transparency and accountability. Internal control. Bookkeeping. Bank statement audit. Financial statement audit. Annual financial and programme reports. Monthly financial reports. Business model and business plan. Cash management. Transfer of funds. Investments. Petty cash. Accounts receivable collection. Procurement standards. Events. Receiving items. Accounts payable. Cash disbursements. Payroll. Payroll taxes. Property management. Overhead and administration costs. Travel expenses. Per diem. Entertainment expenses. Leased vehicles. Employee expenses and advances. Related party transactions. Record retention.Personnel files.
Team management
How do you manage your team?
Public relations & Branding

How do you handle public relations and how do you brand?

After start-up and follow up reflections, our evaluation planning coach will go deeper into a number of aspects:
-Strategy for Change
-Business model
-Evaluation planning, deep
It must be clear which components of the programme that are important for achieving the expected outcome and the expected impact. An HR&S Strategy for Change (SfC) is essentially a comprehensive description and illustration of how and why a desired change is expected to happen in a particular context. The Strategy for Change offers an opportunity to reflect over if the expected impact is likely to happen because of the programme, actually, and it ensures that the programme design does not suffer from any obvious gaps. Thus, the SfC aims at defining all of the necessary conditions required to bring about impact, and it also points out which conditions are sufficient.
Our Strategy for Change presents the connections between Impact, Outcome, Output, Milestones and Input as well as Outcome challenges, Progress markers, Baseline (micro and macro), Risks & Risk management and Source of Evidence; all compiled per Ambition and Domain. The Output, Progress markers and Expected Impact are expressed as measurable entities.
Background, context & justification: Include also the national development plans when appropriate.
Vision: On a larger and or wider scale, why is this initiative relevant? We are not accountable for our vision.
Mission: We are accountable for our mission.
Ambitions: What do you want to do? How do you want to do it?
Outcome Challenges:  Why did you not do it already?  Did you experience challenges that were hindering you from starting? If so, which challenges?
Activity: Activities addressing the Outcome challenges aiming to generate an Expected Output.
Output: The Outputs are quantified results of the Activities. The partners are in control over Outputs.
Milestones: Milestones are outputs presented with due dates and the person(s) responsible for the implementation.

Input: Resources required to arrange the Activities. Inputs have to be available, otherwise, they reformulated into activities.

Target partners: All units of stakeholders that must deliver an outcome for impact to be achieved. The programme shall address the outcome challenges for all target partners.

Milestones:  Milestones are outputs presented with due dates and the person(s) responsible for the implementation. Milestones also present the financial input required.
Outcome: Actions taken by different stakeholders as a result of the Activities. The partners are in not control over Outputs.
Progress markers:  Measurable indicators of progress or non-progress. They are linked to the Outcomes and are categorised as Level 1, 2 and 3.
Baseline: The baseline describes the situation before starting the programme constitutes the control against which the programme achievements will be evaluated. A baseline is required at the micro and at the macro level.
Impact: We define Impact as Outcomes that have become sustainable over time and does not require backup from the Programme to be sustainable. The expected impact is quantitatively measurable as a result of our progress markers and we are accountable for the Expected Impact. The Expected impact is measured at the time of closing the programme.  We may, in addition, aim to measure if our impact is still sustainable some period after we have closed the programme, maybe one, two, five and even ten years after.
Possible Impact: The possible Impact is often a wide and qualitative statement, something that is desired and that may or may not happen as a consequence of our interaction, and often long after we have closed the programme.  We are not accountable for the possible impact, and we can also not claim it as the goal that we strategically work towards achieving. If it actually happens, then we do often not have evidence for to what extent it was actually caused as a result of our programme.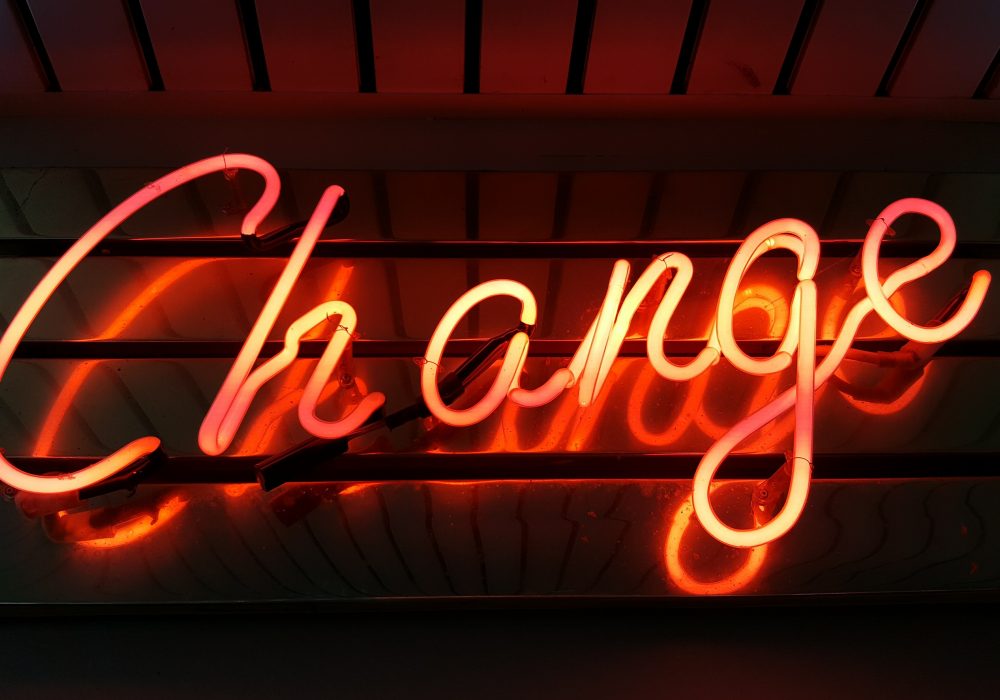 Notes
* Available, an input that is required but not available is translated into an activity.
** There are three levels of Progress markers depending on how difficult these are to achieve; where level one is most easy to achieve. These progress markers can be defined according to two approaches, namely term duration and degree of realism. In the term duration approach, level 1 are immediate responses that will be expected during the initial phase of the Programme, level 2 are medium-term responses that one would expect after some time, and level 3 are long-term responses that one might expect and possibly after some time. In the degree of realism approach, level 1 are items that are brutally realistic, level 2 are items that are somewhat idealistic, and level 3 are items that are close to being unrealistic (think big).
*** There are two types of Baseline: The micro level, presents the local situation while the macro level presents national, regional or international data.
+ There are two types of outcome challenges; internal and external. Internal outcome challenges is something we can have an influence on through out activites, external outcome challenges is out of our control and something we will acknowledge and somehow manage.
Word the hypothesis
The hypothesis is a summary of the Strategy for Change. The hypothesis is a causal chain, linking cause A and the expected impact B and articulating the steps between the cause and the expected impact.
Terminilogy & definitions by HR&S
Ambition The need and ambitions as expressed by the local stakeholder, the Target partner.
Outcome challenge Challenges hindering the Target partner to reach her ambitions, as expressed by the Target Partner.
Activity Activities arranged by the Programme management Partner, addressing the Outcome challenges identified by the TP and that generates a specific Output.
Expected Output The Expected Outputs are quantified results from the Activities. The PP are in control over Outputs. It can for example be the number of active participants in a certain number of workshops that lasted a certain period of time.
Input Resources required to arrange the Activities.
Expected Outcome Actions taken by the Target partners as a results of the Activities. The programme managers do not have control.
Progress markers Measurable indicators of progress or non-progress. They are linked to the expected Outcome and are categorised at Level 1, 2 and 3.

Expected Impact We define Expected Impact as Expected Outcomes that have become sustainable over time and does not require backup from the Programme to be sustainable. The expected impact is quantitatively measureable as a result of our progress markers and we are accountable for the Expected Impact. The Expected impact is measured at the time of closing the programme.  We may in addition aim to measure if our impact is still sustainable some period after we have closed the programme, maybe one, two, five and event ten years after.
Possible Impact The possible Impact is often a wide and qualitative statement, something that is desired and that may or may not happen as a consequence of our interaction, and often long after we have closed the programme.  We are not accountable for the possible Impact, and we can also not claim it as goal that we strategically work towards achieving. If it actually happens, then we do often not have evidence for to which extent it was actually cause as a result of our programme.

Our business model presents our plan for generating income to cover the costs for the programme to be implemented. It identifies the products and services that we will sell, the target market we have identified, and the expenses we anticipate. We are not just selling our products and our services, we are actually selling a combination of product, value, and brand experience. We think through a set of overarching questions, our business model, and outline them before we dive in to the details of our business plan research. Each HR&S Programme benefit from their own Business Model.
Business Model Canvas
Planning is key, also when starting and growing a business. HR&S is firm on developing a business model for each of our initiatives. We benefit from the Business Model Canvas. The Business Model Canvas is a common entrepreneurial tool that enables us to visualize, design, and reinvent our business model. It provides an overarching framework for developing a business strategy, a detailed business plan, and/or a prioritized action plan. The tools can help our startups develop a clear view of their value proposition, operations, customers, and finances. It can also help our small business owners to identify how the different business components relate to each other, which is powerful when deciding where to focus time and attention to make the business grow. The Business Model Canvas can also help entrepreneurs to address specific risks and acquire more information about, for example, competitors, and market niches.
The Business Model Canvas has nine different focus areas that make up building blocks in a visual representation of the business; Customer segments, Value propositions, Distribution channels, Customer relationships, Revenue model, Key Activities, Key Resources, Key Partnerships, and Cost Structure.
1. Customer segments
We have a value proposition for each customer segment.  Customer segmentation is the practice of dividing a customer base into groups of individuals that are similar in specific ways relevant to marketing, such as age, gender, interests and spending habits.  Types of Customer Segmentation: i) Demographic information, such as gender, age, familial and marital status, income, education, and occupation. ii) Geographical information, which differs depending on the scope of the company. For localized businesses, this info might pertain to specific towns or counties. For larger companies, it might mean a customer's city, state, or even country of residence. iii) Psychographics, such as social class, lifestyle, and personality traits. iv) Behavioural data, such as spending and consumption habits, product/service usage, and desired benefits.  Our customer segments are:
2. Value propositions
Our value proposition is a promise of value to be delivered, communicated, and acknowledged. It is also a belief from the customer about how value will be delivered, experienced, and acquired. Our value proposition can apply to an entire organization, or parts thereof, or customer accounts, or products or services.  Our value propositions are:
3. Distribution channels
Our distribution channel represents a chain of businesses or intermediaries through which the final buyer purchases a good or service. Distribution channels include wholesalers, retailers, distributors, and the Internet. In a direct distribution channel, the manufacturer sells directly to the consumer.  Our distribution channels are:
4. Customer relationships
Our customer relationships describe the type of relationship that we establish with our specific customer segments. Customer relationships are driven by customer acquisition, customer retention, and boosting sales – in other words, we need to get or acquire new customers, keep them, and grow their value to the business.
Categories of customer relationships include; i) personal assistance, ii) dedicated personal assistance; iii) self-service; iv) automated services; v) communities; vi) co-creation.
Useful questions include: i) what type of relationship does each customer segment expect us to establish in terms of atmosphere, customer service, and interactions; ii) which ones have we established and what are the preconceived notions about our industry; iii) how costly are the customer relationships; iv) how are they integrated with the rest of our business model and v) is there a way to turn our customers into "salespeople" to help us get new customers?
Our customer relationships are:
 5. Revenue model
Our RISE Centre revenue model is the strategy of managing the RISE Centre revenue streams and the resources required for each revenue stream. There are numerous types of revenue models including; i) transactional revenue model is one of the most direct ways of generating revenue and entails a company providing a service or product and customers paying them for it; ii) web sales is an offshoot of the transactional revenue model, in which a customer pays directly for a product or service, except that customers must first come to your company via a web search or outbound marketing, and conduct transactions solely over the internet; iii) subscription revenue model entails offering a product or service that customers can pay for over a longer period of time; iv) two types of direct sales: inside sales, in which someone calls in to place an order or sales agents calling prospects; and outside sales, which is a face to face sales transaction; v) channel sales (or indirect sales) consists of agents or resellers selling your product for you and either you or the reseller delivering the product; vi) retail sales entails setting up a traditional store in which you offer physical goods to your customers vii) product is free, but services aren't model is unique compared to others, the product is free and customers pay for installation, customization, training or other additional services; viii) freemium model entails that a company's basic services are free, and users pay for additional premium features, extensions, functions, etc. (f ex LinkedIn); ix) ad-based revenue models entail creating ads for a specific product, and placing them on strategic, high-traffic channels; x) affiliate revenue model  works by promoting links to relevant products and collecting commission on the sales of those products. Our revenue model is: 
6. Key Activities
The Key Activities are the most important actions our RISE Centre must perform to operate successfully. They are required to create and offer a Value Proposition, reach markets, maintain Customer Relationships, and earn revenues, and they differ depending on the business model type. The core issues of key activities are; i) production – marketing, designing, producing, ii) problem-solving – training, studying metrics, improving; iii) platforms – website updating, promotion, IT; iv) networks – primarily people networks; v) financial – securing a merchant account, shop management, e-commerce.  Our revenue model is: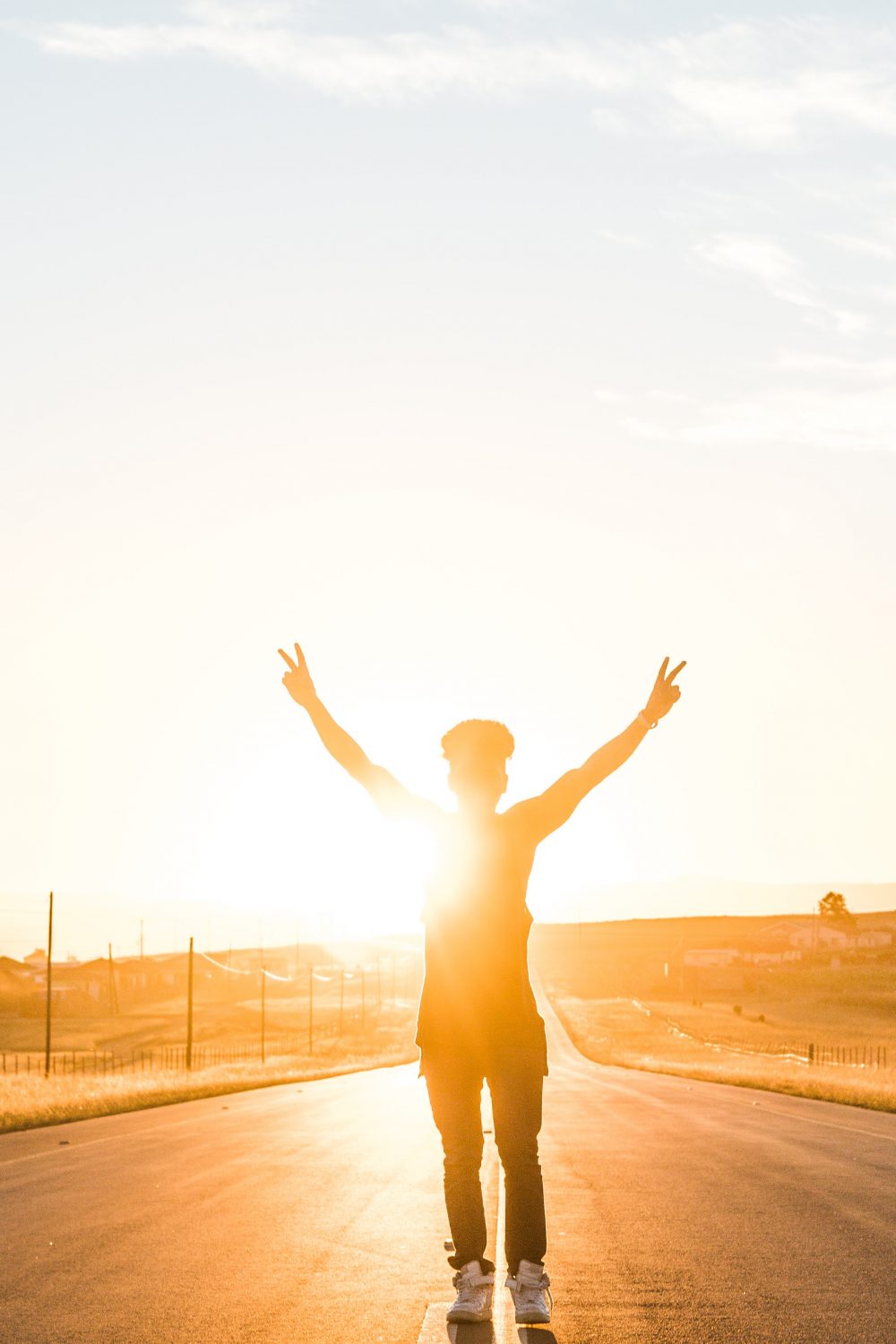 7. Key Resources
Our Key Resources allow our RISE Centre to create and offer a Value Proposition, reach markets, maintain relationships with Customer Segments, and earn revenues. Different Key Resources are needed depending on the type of business model. Key resources can be owned or leased by the company or acquired from key partners. There are four categories of key resources; i) physical – buildings, vehicles, machines, raw goods, etc.; ii) intellectual – brand, proprietary knowledge, patents, partnerships, etc.; iii) human – creativity, experience, etc. iv) financial – cash, credit, stock, etc.  Our key resources are:
8. Key Partnerships
Key partners make the business model effective. A business partnership is when two commercial entities form an alliance, which may either be a really loose relationship where both entities retain their independence and are at liberty to form more partnerships or an exclusive contract which limits the two companies to only that one relationship. The reasons for opting for a partnership varies, but healthy partnerships are instrumental in making a business success or a failure. A company can optimise its resource utilisation, create new resource streams or mitigate risks behind major business decisions by taking on a partner before starting a new course of action. It is important to note here that our organisation maybe partnering with a number of organisations for various reasons, but not all their relationships will be key to our business. Partnerships can change over the course of a business' lifecycle. The types of partnerships that may be a necessity during year one of a start-up will differ significantly from the nature of the required partnership in year three. Please consider: i) Right Partnership Agreements: Whether our partnership is with a business or an individual, it is important for all the relevant parties to have clear partnership agreements drafted along with legal counsel. ii) Defining Expectations: An entrepreneur needs to ensure that he has shared his expectations openly with his partner and vice versa from the beginning. iii) Impact on our clients: it is important to evaluate our value proposition and our key resources and make sure our partner is filling any gaps in either. This can only be done by also evaluating how the partnership will translate to the customer. iv) Win-win situation: For a partnership to be healthy and sustainable, there need to be visible gains on both ends. v) Selecting partnerships: Some partnerships may seem lucrative in theory but fail to get off the ground practically. In addition, changes in the business context may also make some business partnerships irrelevant. In such cases, it is important to end these partnerships quickly to avoid further wastage of resources.  Our Key Partners are: 
9. Cost Structure
The Cost Structure describes the most important costs incurred while operating under a particular business model and can be calculated relatively easily after defining Key Resources, Key Activities, and Key Partnerships. It can be useful to distinguish between two broad classes of business model Cost Structures: cost-driven and value-driven (many business models fall in between these two extremes). Cost-driven business models focus on minimizing costs wherever possible. Value-driven focus on value creation, Premium Value Propositions and a high degree of personalized service usually characterize value-driven business models. A Cost Structures can have the following attributes; i) Economies of scale – Cost advantages that a business enjoys as its output expands; ii) Economies of scope – Cost advantages that a business enjoys due to a larger scope of operations (the same marketing activities or Distribution Channels may support multiple products); iii) Fixed cost – Costs that remain the same despite the volume of goods or services produced (salaries, rents); iv) Variable cost – vary proportionally with the volume of goods or services produced. It can be noted for example that the RISE Centre must have enough cash flow to be able to pay the assigned persons. Our Cost structure is:
Perform the HR&S practical strategy Real-time Outcome Planning and Evaluation (ROPE) in full. Each initiative develops its own ROPE programme journal.
A ROPE initiative starts with setting a goal and developing indicators to measure results.
Then we develop an implementation plan, we secure finances, staff, and infrastructure, then we ensure knowledge sharing, the accounting procedures and the cross-cultural understanding.
Thereafter we make an activity plan and assign people and institutions; who will do what, how and when.
Now we implement, while in parallel we measure the results and analyse.
Thereafter we revise the programme plan according to lessons learned and continue until we reach the goal we set up in the beginning.
Please find  more detailed instructions on the ROPE page of this website and the full instrustions in the written guidelines.
Milestones
Identify milestones for the RISE Centre activities and outputs. Our milestones are scheduling tools and define certain points in our programme schedules. These points note the start and finish of a sequence of activities, and mark the completion of a major phase of work. We use our Milestones to keep track of the flow of outputs and ensure that outputs appear in the pre-agreed order referred to in this agreements. At the same time, must we honour our Action "Resilience", and respect each other's unexpected challenges.  Our milestones also guide the dates for financial activities; transfer of investment capital, report on bank account statement with explanation, programme revenue investment and revenue sharing. Use Gannt scheme for an overview of milestones. 
Cross-cultural understanding
Ensure cross-cultural understanding awareness-raising exercises. Benefit from the HR&D CROSS practical strategy.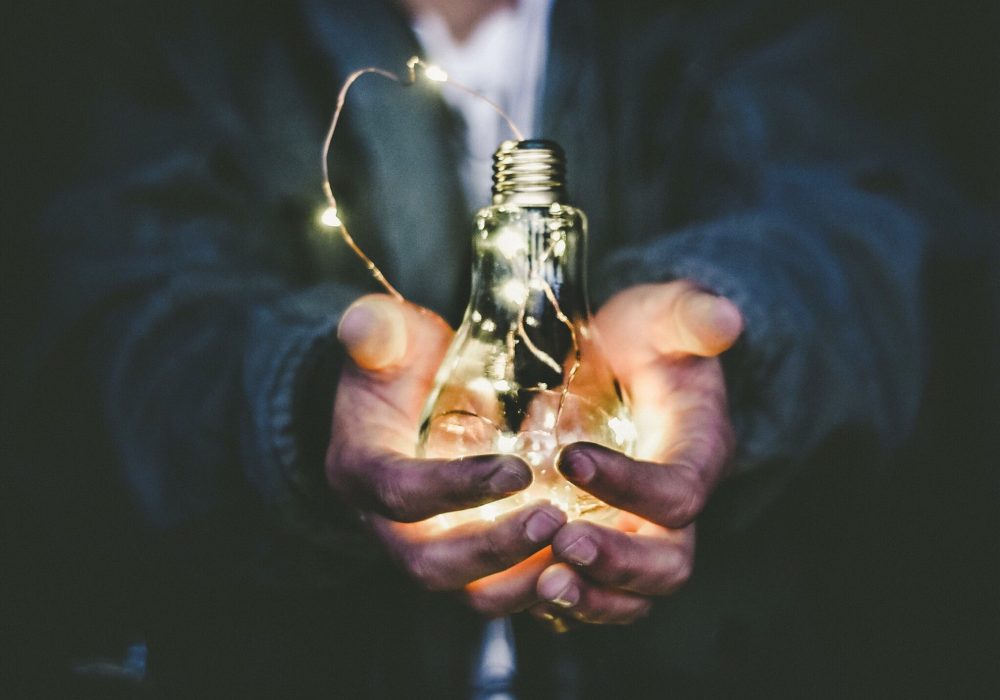 Equal partnership
Social enterprising equal partnership is defined as an equal share of input, responsibility, workload, benefits and profit.  The programme shall basically generate social good and at the same time benefit from a sustainable economy through which the running cost of all activities for all partners in all countries are covered. It can be emphasised that social enterprising equal partnership is here defined as a collaboration that does not build aid as a business idea, thus the income is not generated through aid. We still offer financial supporters to contribute to the RISE invest fund and related activities, through crowd-funding sites, as we see it as an opportunity for givers to choose programmes that they may want to support directly.
Input: Which inputs do you plan to contribute with (investment capital, workhours, tools, knowledge, experience, administration, coordination, network, etc.)?  Which inputs do you expect the partner to contribute with?  Do the inputs provided by yourself and those expected from the partner(s) balance, do both (all) partners contribute equally much? 
Responsibility: How do the partners share; programme, risk and sustainable economy management responsibility? How will equal partnership be ensured?
Benefit: Which are your expected benefits for yourself?  Which are your expected benefits for the partner? Do the benefits for yourself and for partner balance; do both (all) partners benefit equally much?