Our mission is coaching on the management of
Scientific research, innovation and social enterprising in Sub-Sahara African countries
Human Rights & Science (HR&S) aims to provide researchers, innovators, and social entrepreneurs in Sub-Sahara African countries with opportunities that facilitate the  implementation of ideas leading to positive change.
We deeply and honestly strive to meet our partners' and our customers' needs and to support what our partners and customer seek to accomplish.
We offer strategies and coaching on creating an enabling environment for quality scientific research, implementation of research findings and innovations, and social enterprising start- and scale-up support.


Cecilia Öman
Founder and CEO, HR&S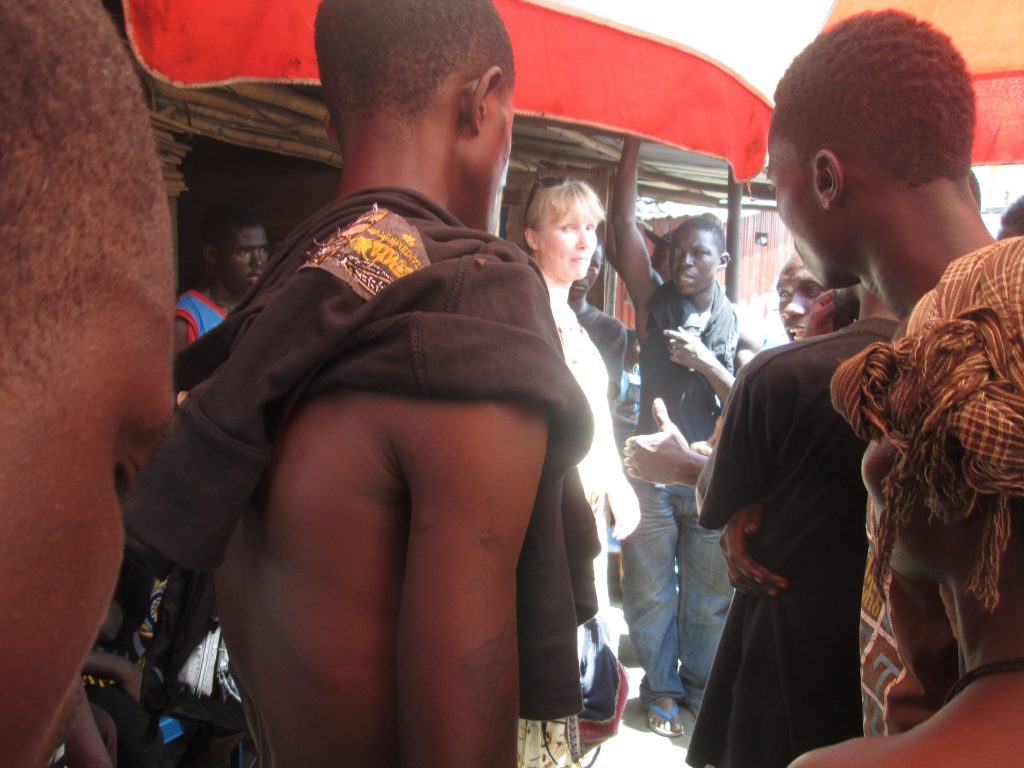 Local solutions are unrecognised
Although researchers, innovators, and entrepreneurs in lower-income countries present amazing ideas, their solutions are often unrecognised and unsupported.  Consequently, locally developed and locally adapted solutions are not implemented and local enterprises, that would address the needs of the local people, are not started.
As a consequence, these societies tend to lack access to locally relevant scientific findings and innovations, products, services, and employment opportunities that would otherwise have improved people's lives.
This also limits the tax income to the government, why these countries tend to lack advanced education structures, social security systems, and resourceful institutions. Moreover, international negotiations and international trade become unbalanced and lower-income countries remain behind in the international competitive arena. Consequently, these countries tend to suffer from poverty, causing corruption, crime, and forced migration.
Why social enterprising ?
The Founder of HR&S claims that social enterprising addresses many of the basic needs of humankind; employment opportunities, profit for the owner, services, products and tax to the government (both salary and profit tax) enabling the government to provide social security.
It can be generally agreed that people depend on having access to an income.  An income is mostly generated through either employment or through running a business.
It can further be agreed that we people depend on having access to services (such as education, healthcare, water distribution etc.) and products (food, water, medicine, energy etc.). People also want to benefit for social security, so that we, for example, will manage even if we cannot generate an income, for example when we get sick or old.
The Founder states that corporate is the solution to poverty.  Most people need an income to sustain themselves. If our partners have an income they can sustain themselves and their families. The only way to have an income is to be employed. If I am employed, I can pay my bills. Some of us start and run businesses, so we can employ others and pay tax to the government. The tax can offer social security to those unable to work. Sweden can provide a level of social security that our partner countries cannot.
HR&S and Action10 is all about supporting entrepreneurs in frica to start and run businesses. Besides offer employment and tax, the businesses can offer products and services that the people ask for. They can ensure that there ARE shops where people can go and buy things. Like in Sweden. And corporates are the only way to ensure sustainability. NGOs cannot ensure sustainability.
Why is Action10 volunteer driven NGO?
Because the context in Africa is corruption. Not because of the the individuals but the social context. Therefore we cannot take a bank loan to offer the entrepreneurs a start-up capital. If we  did we would be in serious debt to the bank right now, as money is lost while we are building accountability. Here donations is the solution according to the Founder. We reach accountability after a period of time, and then the entrepreneurs can manage by themselves. Also, Action10 is meant to be a win-win, and the win for our volunteers is cross-cultural understanding and poverty awareness. 97% of the donations to Action10 is transferred to Africa.
Working our way out of poverty.
HR&S claims that people in lower-income countries will work their way out of poverty if they are given the opportunities. 
Equal partnership core values
We are causious with do taking the "post-colonial" route. We aim to balancing very, very well; emphasising of equality, dignity, support with no pity, no guilt, no patronising.