Our mission is coaching on
Scientific research, innovation and social enterprising in Sub-Sahara African countries
Human Rights & Science (HR&S) aims to provide local change-makers in Sub-Sahara African countries with the opportunities that enable them to implement their ideas and thus creating positive change.
We offer practical strategies and coaching targeting: 
– an enabling environment for scientific researchers,
– implementation of research findings and innovations, and
– social enterprising start- and scale-up.
The team has 20 years of experience working closely together with the academic sector and the civil society in Sub-Sahara Africa. We also have a strong presence and a wide network in the region.  While being active on the ground that we develop and constantly improve our PracticalStrategies and Action Areas.
We deeply and honestly strive to meet our partners' needs and to support what our partners seek to accomplish.
We face the challenges caused by patronising post-colonial manners with pity and guilt, an aid-industry with hidden agendas, and the lack of accountability, transparency, and trust. We simply acknowledge the challenges, we address them and we do not judge. It is what it is.
Our method is based on partnering with agencies for change; researchers, innovators, and social entrepreneurs who are driven by a passion for social good and positive development and whose motivation is not money, power, or fame.
HR&S seeks to be honest and trustworthy, transparent and accountable, professional, and respectful. Obviously, we do make mistakes, and we are not always able to be who we aim to be. Just know that we try our very best and that we are serious about learning our lessons.

Cecilia Öman
Founder and CEO, HR&S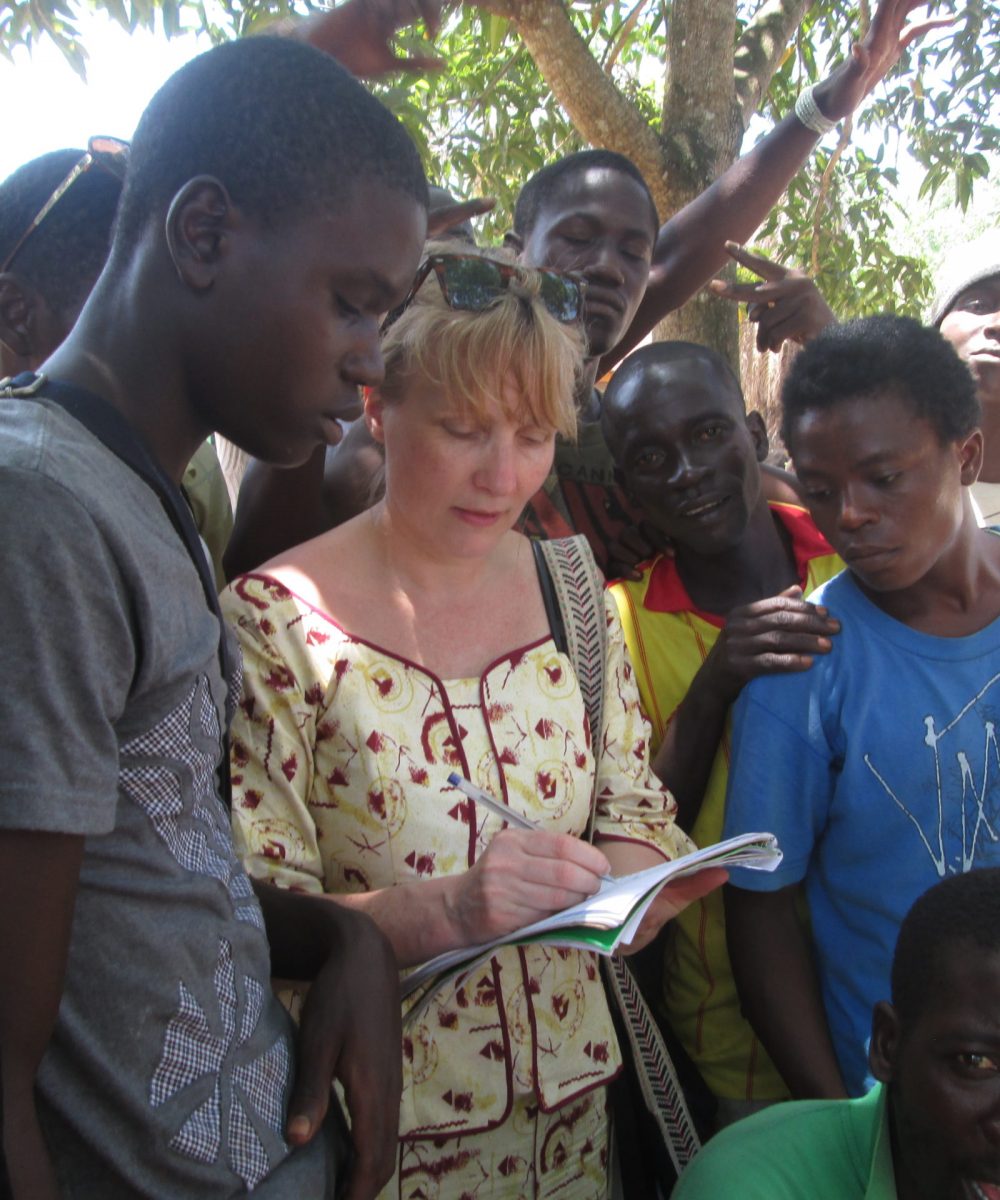 HR&S offers coaching on research management, innovation, and social enterprising in Sub-Sahara African countries.
As a result of our strong presence and understanding of the local context, HR&S is able to reach both the served and the under-served population.  Our programmes benefit from our own six PracticalStrategies (PS) and nine ActionAreas (AA). PracticalStrategies address core values and ways of implementing them, while our ActionAreas are the implemented versions. Our model has proven successful, and we claim to be part of a shift of paradigm that shall sustainably improve livelihoods in Sub-Sahara African countries. HR&S aims to maximize the social impact while finding fair ways of generating income that can cover the costs and thus make social businesses sustainable. We face challenges and learn lessons while remaining resilient in case we see something going in the wrong direction but can be addressed. The HR&S team has 20 years of experience from scientific research and laboratory management coaching and ten years of experience from coaching on social enterprising.
PracticalStrategies: Ethics, trust, accountability, cross-cultural understanding, planning, finances, coaching, and impact assessment.
ActionAreas: Local support centres, start-up loans, accountability management, branding & public relations, motivation, business management, research & laboratory management, and survey plans & assessment.
HR&S RISE Support Centres
HR&S has established HR&S Research, Innovation and Social Enterprising (RISE) Support Centres in six Sub-Sahara African countries; Burkina Faso, Kenya, Liberia, Nigeria, Uganda, and Togo, and we are expanding. Each RISE Centre carries out the HR&S' mission through a unique programme of cooperation developed together with local stakeholders. Four local coaches from the RISE Centres support and control each project addressing: real-time outcome evaluation planning, real-time evidence-based outcome and impact assessment, branding & public relations, and accounting. Also, a local and professional auditor implements annual auditing. HR&S in Sweden and the RISE Centre management, oversee the local operations.
User-driven social good
Each project is initiated, planned and locally managed by a local social entrepreneur. The HR&S supports social businesses that capture user-driven social good, a profitable business plan and an accountability management package. We seek collaboration with "genuine" social entrepreneurs. These are, according to the HR&S definition, driven by passion, active, bold, caring and professional, all at the same time.  Thus, our partner social entrepreneurs are not driven by the motivation of generating money, cause that type of motivation is short-lasting and may not serve the community. Also, our partner social entrepreneurs are not seeking aid donation, but appreciate the benefit of the international win-win equal partnership. Still, they see the value of generating an income to cover the costs and thereby ensure a sustainable business. As long as our partner social entrepreneurs serve the community, we encourage for-profit social enterprises. It shall be noted that the social entrepreneurs HR&S seek collaboration with can appear in any sector – among the served and under-served, among researcher, innovators, rural and urban communities, policymakers, private sector, media etc.
Start- & scale-up business loans
HR&S offers investment capital to facilitate social enterprising start- and scale-up.
The loans are always combined with local coaching and annual external auditing of the programme benefitting from the loan.
The loan is given with 10% annual interest, and the interest is used to co-fund the programme coaching and auditing. The coaches and auditors are reimbursed a minimum annual amount of €300. 
The loans are given out as "soft loan." The HR&S definition of soft-loans is that legal actions will not be taken, even if mistakes are made. Mistakes are followed-up on through the local coaches, auditor and community alliances benefiting from discussions, awareness rising, reflections and negotiations.
HR&S offers loans even if the loan-taker is not in a position to guarantee the loan by a value-securing object or capital. The purpose is obviously to reach also under-served social entrepreneurs. The risk of entering into a financial partnership without formal guarantees is addressed through cooperative responsibility structures, branding and public relations with the targeted community, and an accountability management package designed by HR&S.
A potential loan-taker becomes eligible for a loan by attending the series of mini-courses that end with an exam. Those who pass the exam are welcome to bring their business models to the series of workshops. The trainee pays €10 for the mini-course and for the workshop. After the workshop, potential loan-takers may be invited to discuss a loan-taker and a coaching agreement.
Each project starts small and scales firmly. The first loan is usually around €1,000, and the second twice the amount. Usually, the total loan for each project is €15,000.
Any income exceeding the cost of paying back the loan and the interest is kept by the social entrepreneur to primarily cover the business running costs and thereafter be appreciated as profit.
The purpose of giving loans and not donations is double: to enable social good combined with a sustainable economy and to be able to empower a larger number of social entrepreneurs, as the capital can be used over and over again. The paid back capital is kept on the HR&S local bank account and is re-invested in order to scale-up the ongoing partner business or to start- or scale up a new business. The capital is raised through donations due to the inherent financial risk, and the business loan programme, as well as the RISE Centre programme, constitute the non-profit side of HR&S.
Global team member
HR&S seeks to contribute to sustainable growth in a global market. Ours and our programme manager partners' operations are based on innovative products or services and are scalable. We give great importance to social good and sustainability, and therefore the company's operations must be able to contribute to the UN's Sustainable Development Goals (SDG) according to Agenda 2030
http://www.undp.org/content/undp/en/home/sustainable-development-goals.html. Sustainability and social good are about social, economical and also environmental aspects and their impact on the society and the environment. Thus a social and sustainable business model must ensure that the positive effects in the model exceed the possible negative effects on the society and possibly the environment. Innovations are crucial for achieving the UN's sustainability goals in Agenda 2030. The more innovations based on sustainable business ideas, the greater the chance that we will jointly come closer to the goals for Agenda 2030. Gender equality is a prerequisite for sustainable growth and is found in Agenda 2030, as a goal in itself, but also as a perspective that must permeate the work with all goals. The business idea must therefore contribute to a gender-equal development of society linked to two main perspectives. One aspect is that both women and men take part in the business in an equal way, participate in and have an influence over the activities. Another important aspect is about analyzing and deciding whether there are gender equality aspects (gender and/or gender) that are relevant within the solution's problem area and utilization.

As one step in this direction, we seek membership of Business Call to Action (BCtA). BCtA aims to accelerate progress towards the Sustainable Development Goals (SDGs) by challenging companies to develop inclusive business models that engage people with less than US$10 per day in purchasing power in 2015 US dollars – as consumers, producers, suppliers, distributors of goods and services, and employees.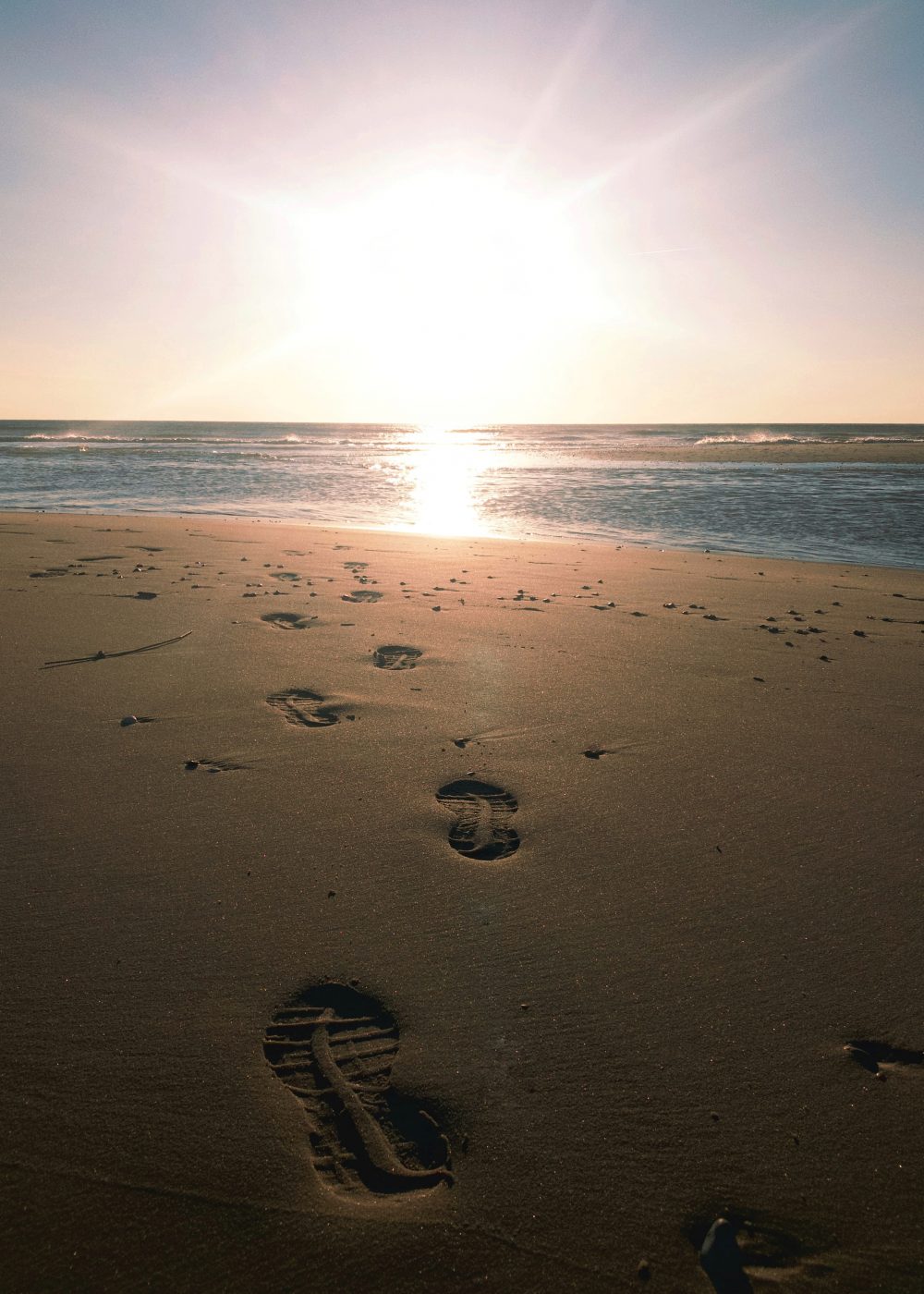 Academic institutions in Sub-Saharan Africa that seek to empower their research management and laboratory management strategies.
Social entrepreneurs in Sub-Saharan Africa with a profitable business that would benefit from scaling.
Development institutions and private sector targeting scientific researchers, innovators and social entrepreneurs in Sub-Saharan Africa.
Supporters of Sub-Sahara African scientific researchers, innovators and social entrepreneurs.
Value propositions
Scientific institutions
HR&S offers Research Management coaching with the aim to support scientific institutions and scientific researchers with generating, disseminating, and implementing scientific findings. The coaching entails compiling and addressing the necessary conditions required to bring about a given impact. The ambitions are compiled as well as related challenges. Strategies for addressing the challenges are agreed on, and the different activities are addressed together until the expected impact has been reached.
HR&S also offers Laboratory Management coaching with the aim to support scientific institutions with selection, transportation, installation, calibration, operation, maintenance, servicing, use and decommissioning of advanced scientific equipment. The service is offered in the form of support packages: i) equipment procurement and delivery, ii) equipment management, iii) construction of laboratories and iv) operational & financial plan development.
Development institutions
HR&S offers coaching on the implementation of development programmes benefiting from our PracticalStrategies, ActionAreas and local HR&S RISE Support Centres.
Social entrepreneurs
Our local RISE Centres offer tools for local social entrepreneurs to enable them to implement their ideas: start- and scale-up loans and local coaching on evaluation planning, survey management, branding & public relations and accounting, accountability management coaching and auditing. We also offer training and workshops on topics related to the needs of the entrepreneurs, access to satellite internet, co-working space, expert advice, state-of-the-art reviews, international networking, and access to other services and products related to their business.
Supporters
Supporters are welcome to donate to our non-profit section – the capital to give out as loans to social entrepreneurs, financial support to our local coaches as well as the running of the RISE Centres including internet access. Monthly givers and Major givers (€1,000 or more) are invited to join our events for free, free guided tours around our sites in Africa, and benefit from a discounted price of our seminars and workshop. Supporters are also welcome to procure items in our Shop.
Action10
Action10 is a sub-division of HR&S. Action10 is registered as an independent association. The organisation is run by volunteer staff and benefits from institutional capacity support from HR&S. Action10 manages the ActionInvest programme that includes soft loans to social entrepreneurs, local coaching and auditing, as well as satellite internet access.
Action10 welcomes monthly givers who are invited to become members and thus benefit from monthly social and training events.
For-profit and non-profit hybrid social enterprise
We are a non-profit and for-profit hybrid social enterprise without external shareholders.
Social enterprise: The purpose is to offer social good, and sustainability is ensured through a business plan.
Non-profit: Our RISEinvest, ActionInvest and RISE Centres programmes are non-profit. We seek donations for the non-profit side of our operations, the generation of the RISEinvest and ActionInvest fund, and for the start-and scale-up of the RISE Support Centres. We partner with individuals worldwide that are interested in investing in Sub-Saharan Africa.  ActionInvest is managed by Action10, which is sub-division of HR&S. Action10 is registered as an independent association, which is run by volunteer staff and benefits from institutional capacity support from HR&S. 
For-profit: Our coaching services are for-profit. We do not have shareholders, and the profit is reinvested. It may also be shared among the owners and the employees as bonuses.
The overall management and administration take place at the HR&S headquarters in Stockholm, where overall policies are shaped. We partner with companies and institutions worldwide that are interested in investing in Sub-Saharan Africa. 
Researchers, innovators, and social entrepreneurs in Sub-Sahara African countries who present amazing social business ideas are recognised and supported. Locally developed and locally adapted solutions are implemented and local enterprises that address the needs of the local people, are started, scaled-up and maintained. All countries can offer enough employment opportunities, and access to the products and services the community desires at the price they can afford. Governments build education system including the judiciary, national banks, higher education, health sector and other vital institutions.