About
Volunteer organisation
Action10 is a volunteer organisation registered in Sweden (www.action10.org).  The organisation is run by volunteer staff only, thus Action10 does not pay salaries. The administration costs in Sweden shall not exceed three per cent of the annual income. Action10was registered in 2009 . The organisation is run by 20 volunteer staff.
Under the support of HR&S
Action10 operates under the umbrella of Human Rights & Science (HR&S). Action10 is dependent on its close collaboration with Human Rights & Science (HR&S). HR&S manages the operations abroad and back Action10 with institutional support.
Ten Action (TAct)
The organisation operates according to the Ten Actions (TAct). The Ten Actions are:
Needs Driven Programme
Equal Partnership
Real-time Outcome Planning and Evaluation
Strategic Partners
Institutional Capacity
Sustainable Economy
Quality values
Resilience
Knowledge Sharing
Visibility. 
Governance, management & operations
HR&S in charge of operation outside Sweden. Action10 benefit from HR&S tool Strategy for Change.
Governance
The highest governance body is the General Assembly. The members are the volunteer staff and the monthly givers.
Management
The management is with the working board.
Operations
The day-to-day operations are handled by a team of volunteer staff organised into a working board and three workgroups.

Evaluation planning (EP) & Sustainable economy (SE).
Knowledge sharing (KS).
Quality values (QV) & Institutional capacity (IC).
Working Board
Action10 has a working Board with ten members that in board meetings six times per year and togther with the volunteer staff another six times per year. We arrange events for the volunteer staff and monthly givers six times per year and knowledge sharing on-line sessions with all partners in Sub-Saharan Africa 12 times per year.

External auditor
Gabor BRUSZT
Breaking new grounds
Action10 is a non-profit servicing the social non-profit/for-profit business sector. The reflection is that also aid organisations have costs to cover and have to earn money. The aid business model is donations, thus the customers become the donors (and not the target partners). Their marketing efforts tends to build on wanting the donors to feel pity for the target partners and tend to want to picture the target partners weaker than they actually are. HR&S/Action10 seriously do not agree with that as it keeps a post-colonial social institution, patronising, pity, guilt  and disrespects our partners. So, HR&S/Action10 considers the social business sector more honest; servicing customers by providing social good, for which the customers pay.
Admin costs
The funds for Action10 are raised through donations and only 3% of the raised amount remains in Sweden.
The 3 % pays for direct administration:
the Website, the bank account, the money transfer, and a virtual office platform.
The 3 % shall also cover adds on social on media to boost our fundraising.
Volunteer staff commitment
In Action10 we are professionals.
Once we have have signed up to be a volunteer staff of Action10, the focus is on staff. Professional staff that deliver according to plan and milestones that have been agreed on with each volunteer staff member. The reimbursement is the benefit of doing social good and being a member of a professional institution that have capacity to generate sustainable social impact. The commitment is minimum i) ten work hours per month and to deliver on milestones as agreed, ii) attending the monthly events; the volunteer staff meetings and the ActionEvents, as well as iii) attend work group meetings when called upon. Volunteer staff always replies to messages asap.
We have an expression in Action10: "In Action10, we do not volunteer to volunteer, we commit to volunteer." The reason is that Action10 raise hope among the poor, we raise hope within vulnerable communities. Ation10 is important and people look as us for help. If we as a team raise hope and then do not deliver, then we break hearts among those who are already week. It is the same as agreeing on taking on an assignment in Action10 and then choose to NOT deliver and to NOT inform about the decision to not deliver. The consequence is obviously that that assignment will not be done and thus Action10 cannot deliver to those who put hope in us. So being a volunteer in Action10 is a serious matter, a commitment. As soon as anyone decides to step down, or to be inactive for a period of time, it is mandatory to tell us about your decision. We are super proud of EVERY volunteer staff member. We expect everyone to deliver as agreed.
Reaching potential ideal supporter
Action10 benefits from the same method as HR&S and HR&S RISE members use to attract customers, when identifying and communicating with potential ideal supporters.
Rewards for Monthly donors
Action10 rewards monthly donors through:
ActionTalks
Invitation to monthly zoom meetings with participants from the Swedish team as well from our teams in Sub-Sahara African countries.
ActionEvents
Invitation to social events in Sweden where we aim to raise cross-cultural awareness. Free of charge.
Continuous appreciation messages
through e-mail, where we inform about recent achievements.
Opportunties to buy webinars and workshops
from HR&S at reduced price.
Opportunity to buy products by our African partners
during the ActionEvents. And also get to know their stories.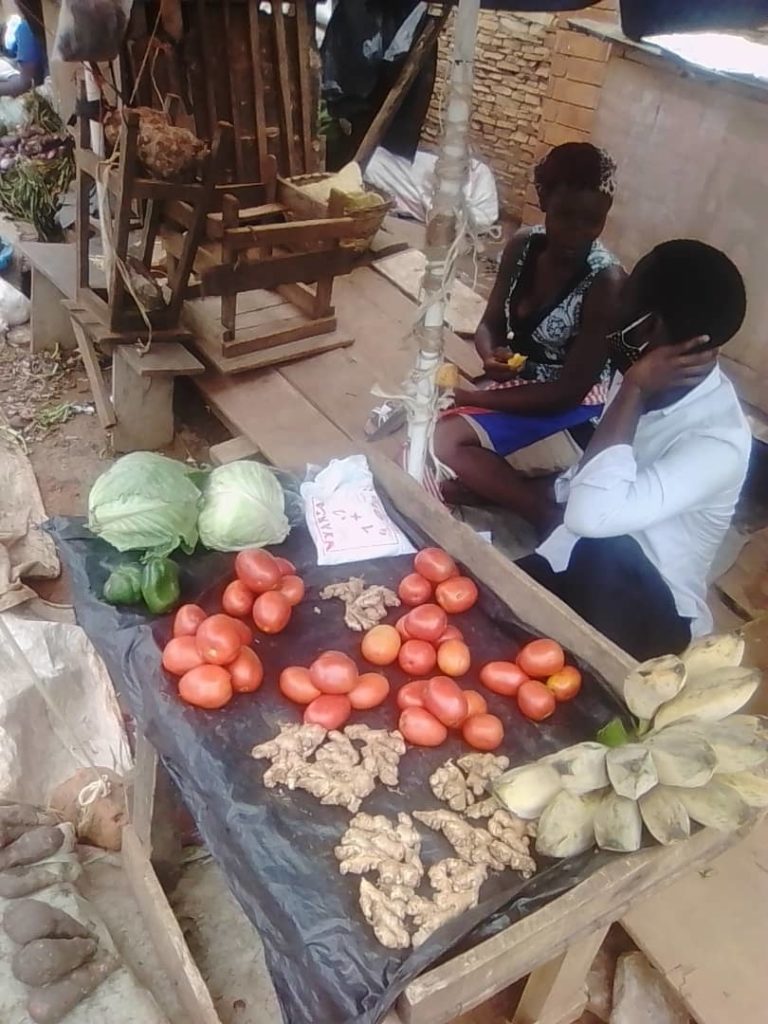 ActionInvest
Action10 manages the ActionInvest programme. ActionInvest provides:
Loans to social entrepreneurs in Sub-Saharan Africa.
The social entrepreneurs supported are carefully selected by HR&S and members of an HR&S RISE Support Centre.
Guidance by local HR&S coaches.
External auditing.
State-of-the-art surveys.
The ActionInvest programme provides loans to social entrepreneurs who are members of an HR&S RISE Support Centre.
The loans are given out with 10% annual interest.
The profit from the programme remains with the social entrepreneur.
Paid back loans are reinvested in starting- or scale-up social enterprises.
The ActionInvest programme also includes guidance by local HR&S coaches and external auditing.
The coaches and the auditors are reimbursed with a minimum of EUR 300 per year and programme that they coach on.
The interest remains with the local RISE Centre in order to contribute to the reimbursement of the coaches and auditors.
ActionInvest shall also ensure  one functioning computer,  internet access and a cell-phone for the RISE Centre, do ensure easy communcation between Sweden and the coaches.
Sustainable economy
The profit from the programme remains with the social entrepreneur.
Paid back loans are reinvested in starting- or scale-up social enterprises.
State-of-the-art surveys
The social enterprises are strengthened through state-of-the art surveys.
On topics chosen by the partners.
Performed by by Action10 volunteer staff and local coaches.
Examples of topics have been: Covid19, driving school, business model (several), HR&S tool Strategy for Change, evaluation planning, trauma counselling, accounting.
The knowledge sharing is done in monthly zoom meetings.
ActionInvest Fundraising
Action10 raises the funds for the ActionInvest programme. Action10 raises the funds for ActionInvest through donations. Maximum 3% shall remain in Sweden.  To cover the cost of the Bank account fee & money transfer.  Website hosting & virtual office platform.
Monthly giver stewardship
Monthly givers are invited to become members and benefit from programme reports & social events.
Action10 arranges monthly events for the Action10 monthly givers and friends and well as sharing appreciation reports six times a year.
Direct sales
Action10 shall always intensify its direct contact with potential supporters.
Reaches out specifically to the African community,
who we expect shall appreciate the Action10 approach.
Posts campaigns on Global Giving crowdfunding page.
Action10 runs five parallel campaigns at Global Giving and uploads programme status reports every third month.
Action10 is also an active member of the Global Giving community and thus earns rewards in order to be one of the more visible partners. Ensures GG reward level so that action10 appears among the 100 first.
 Action10 is running its own crowd-funding page.
Empower the SEO.
Frequently posting on social media
Facebook, Instagram, and LinkedIn
Facebook donate button.
Use advertising on social media
Collaborate with influencers
Customer surveys
Action10 is managing continuous customer surveys in order not to lose the supporters we have and in addition, try to reach a larger number.
Estimating the effort of fundraising
A small reflection on the effort behind transferring for example EUR 2,000. A person may donate in average EUR 10. The success rate when fundraising is less than 1 % (if we ask 100 persons maybe one will actually decide to give). Thus, to raise EUR 2,000 we thus have to reach out to 20,000 persons with convincing arguments.
After donations we have to show appreciation, we invite for events and send messages, and after having invested the funds, we have to report back to all the supporters about the results (hopefully good results).
The people this side are busy and usually remains with Action10 for maybe 6 months, and Action10 recruits, introduces, motivates and coordinates around 50 new fundraiser every year. To empower our volunteers and donors, we have ten meetings, and one social event every month.
As a volunteer association registered with the Swedish government, we have a board with ten members, six board meetings per year, a website, professional bookkeeping of international standards, annual auditing by external auditor, annual reports, annual general assemblies for members (our highest governance body) and annual reporting to the tax authorities.