Serving the UnderServed (SERV)
We serve the underserved through scientific research, innovation and social enterprising and
offer a set of support packages, training, and coaching, as well as,
equal partnerships for development platforms.
SERV
We offer
Favourable loans to micro-businesses
Onsite business management training and advice
We are planning for learning platforms.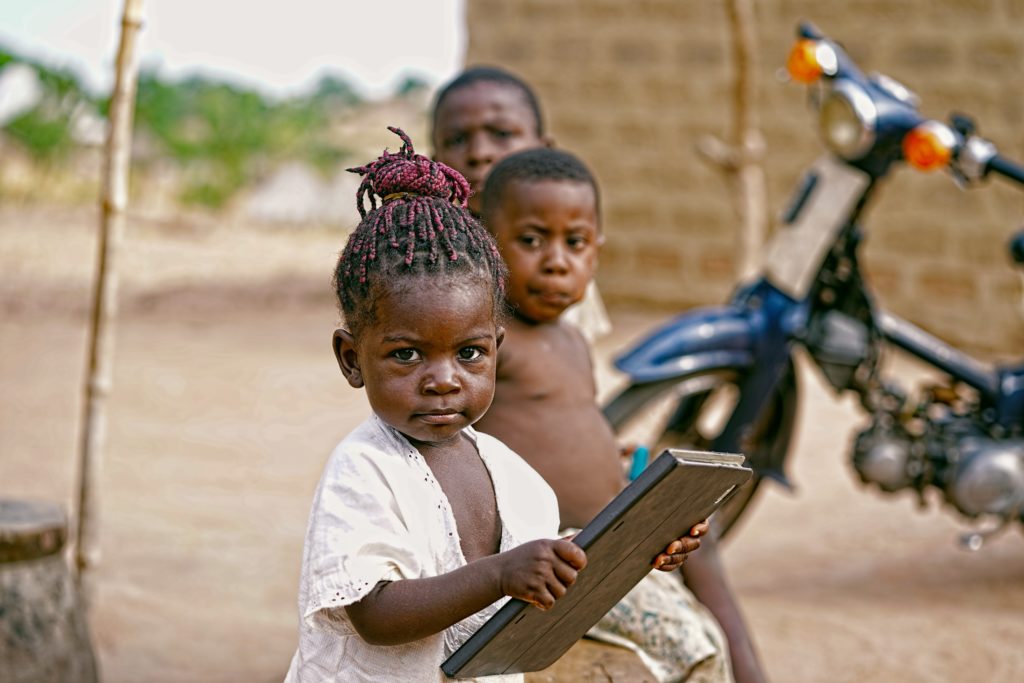 Real-time Outcome Planning & Evaluation
Underserved communities lack opportunities to address their difficult situation. This causes the number of extremely poor people in sub-Sahara Africa countries to increase, with millions of people every year. 
Human Rights & Science was created with the purpose of addressing the situation. 
We have 15 years of experience from close collaboration with African stakeholder in African countries and have developed unique management strategies that empowers equal, sustainable, win-win international collaboration.
We have registered local branches, manage local support centres and stakeholder networks.
Ultimately, the purpose of development aid is the 'graduation' from foreign assistance altogether. This is only possible where poor people earn a better living within their own economy, without the risk of depending on outsiders for continuous assistance.
HR&S aims to provide the tools and resources requested for by stakeholders in underserved communities. We only offer solutions with evidence based sustainable impact. At one level we provide favourable loans and business coaching to microbusinesses and at another level we offer empowerment tools to researchers, laboratories, social entrepreneurs and innovator and at yet another level we offer a collaboration platform for development institutions.
We base the sustainable economy concept on social enterprising and we are ourselves a social enterprise. Our head-quarters is in Stockholm Sweden and we have branches in sub-Sahara African countries that are also registered private companies acting as social enterprises. Social in the sense that we target social good and development, enterprises in the sense that we ensure a sustainable economy.
HR&S reaches out to social entrepreneurs in underserved communities and asks them what they need to scale their social business, in order to provide products and services requested for. We also support micro businesses in these communities with favourable loans, training and coaching.
HR&S is also active in other crucial sectors that are equally necessary for development. We reach out to scientific institutions and advanced laboratories with offers of coaching and training to reach sustainable economy and efficient institutional capacity. We empower social entrepreneurs and innovators through our RISE support centres, and we offer a platform for partnerships for development where we link different institutions with overlapping development mandates.
We work in an equal partnership type of collaboration, different from the traditional aid giver and receiver type of approach. We believe in empowering the business sector, different from the traditional aid NGO approach, to ensure a sustainable economy as well as tax income to the government. We believe in empowering the "social contract" between the people in a country and its government to empower fruitful grounds for business persons, employment opportunities, locally produce products and service, as well as tax income to the government for them to establish social security for its people with solid institutions for education, justice, rule-of-law, health-care, banks, and country banks.
The outcome challenges are related to RISEagency. Please find more details elsewhere.
We have presence in eight sub-Sahara African countries though our HR&S Branches. The branches are registered companies that coordinate the HR&S activities in the country, and they also run RISE Support Centres.
Human Rights & Science (HR&S) is a social enterprise operating in Sub-Saharan African countries (SSA) with the mission is to empower scientific research, innovation and social enterprising for the sake of sustainable development and to serve under-served communities
We target scientific institutions, advanced laboratories, social entrepreneurs in Sub-sahara African countries, and sustainable development stakeholders globally.
The Milestones are agree on all partners together.
Input
HR&S SERV support packages
The HR&S SERV support package have been developed to address the Outcome Challenges.