The purpose with the HR&S Research Management Support programme (REACH) is to support scentific Institutions with the generation, dissemination and implementation of scientific findings.
HR&S REACH compiles and addresses the necessary conditions required to bring about a given impact, including; truth, trust, state-of-the-art knowledge, sustainable economy, institutional capacity, transparency, accountability, cross-cultural understanding, evaluation planning, and testing the strength of evidence for social impact.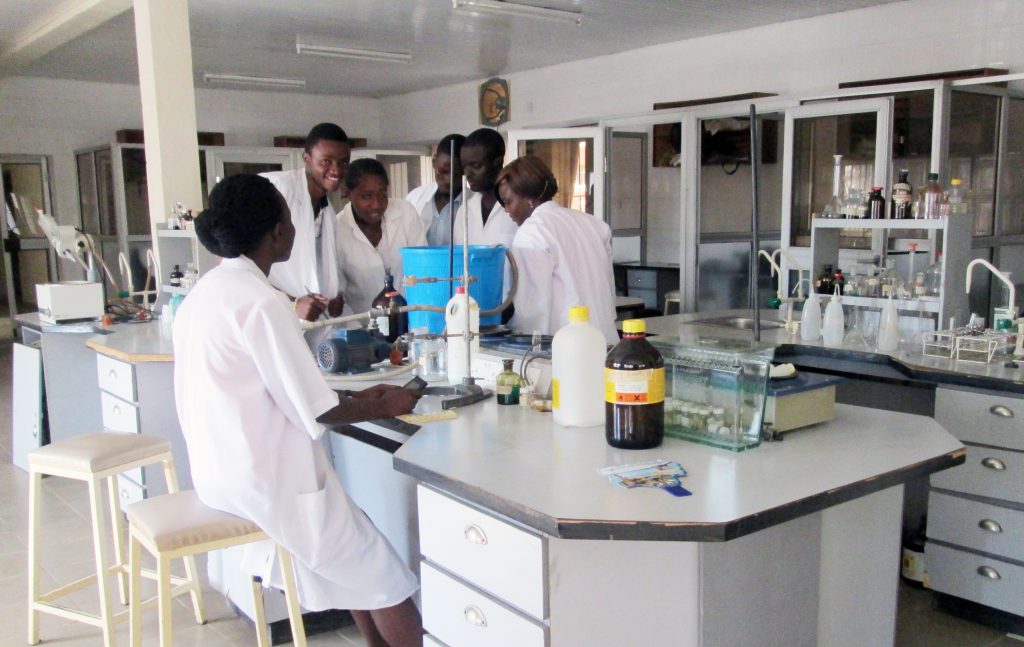 HR&S seek collaboration with Scientific institution stakeholders in Sub-Saharan African countries and internationally. We propose to continue with the workshops as well as coach on follow-up activities:
1. Ensure research management at scientific institutions enabling researchers to generate and disseminate scientific findings.
2. Ensure access to advanced scientific equipment.
3. Ensure access to scientific literature.
4. Coach on the implementation of scientific findings.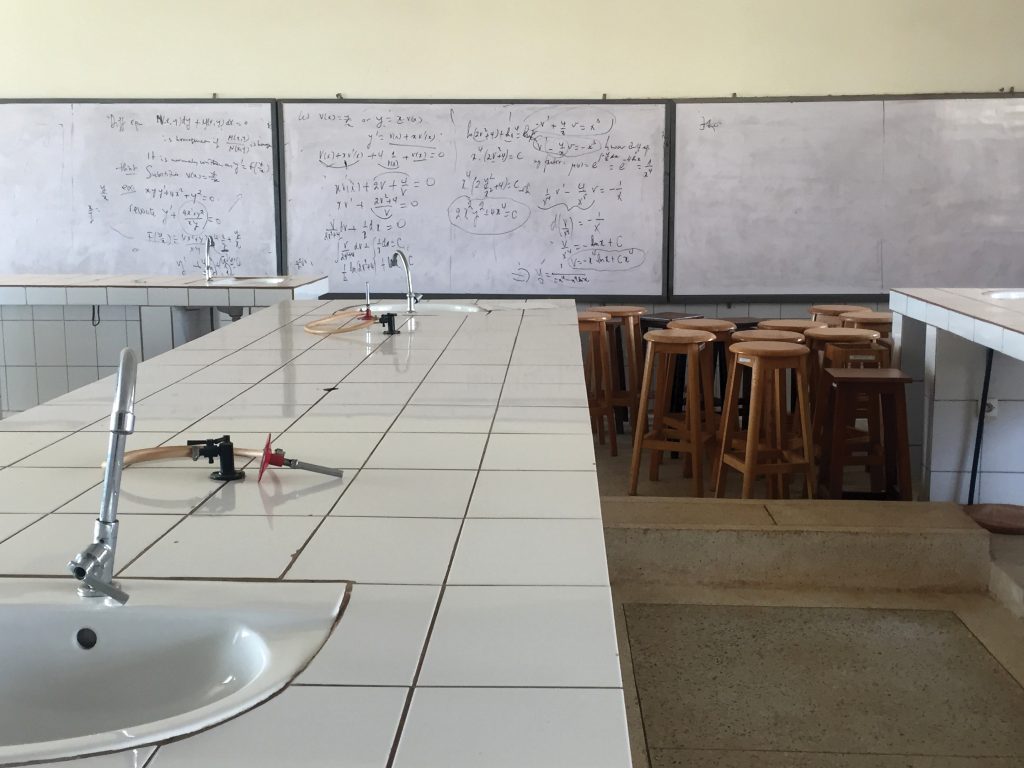 Although scientific researchers and innovators in Sub-Saharan Africa present amazing solutions to national and international challenges, their ideas are often unrecognised and unsupported.  Consequently, findings tend not to be implemented, and businesses not to be started. As a result, the society lack access to products, services and employment opportunities that would have strengthened the society. This also reduces the tax income to the government and thus creates a lack of advanced education, social security and resourceful institutions. Moreover, international negotiations and international trade tend to be unbalanced and some countries tend remain behind on the international competitive development arena. The number of extremely poor people are increasing every year.
Human Rights and Science (HR&S) claims that the efficiency of implementation of locally developed solutions is strengthened through international equal partnership collaboration. We argue for truth, trust, harmony, equity, resilience, mutual knowledge sharing, sustainable economy, institutional capacity and cross-cultural understanding. We have developed six unique tools and strategies (TAct, ROPE, TRUST, CROSS, RISE & TestE) while targeting scientific research, innovations and social enterprising. With ten years of experience, with operations in twelve Sub-Saharan African countries, and with evidence of outcome and impact, we can state that our model is successful.
As mentioned the evaluation planning of the Research management programmes follow the Real-time Outcome Planning & Evaluation (ROPE) strategy. A new ROPE programme starts with setting a goal and to develop indicators to measure results. Then we develop an implementation plan, we secure finances, staff, and infrastructure, then we ensure knowledge sharing, the accounting procedures and the cross-cultural understanding. Then we make an activity plan and assign to people and institutions; who will do what, how and when. Now we implement, and after we measure the results and analyse. Thereafter we complement with what did not go well until we reach the goal we set up in the beginning. HR&S offers to coach through the procedures.
We only work in areas identified by our local partners, and besides programme design and implementation coaching, HR&S contributes with expert advice on the scope of the programme, international state-of-the art knowledge, facilitation of accounting and auditing, cross-cultural understanding, monitoring and evaluation as well as start-up loans. The ROPE practical strategy is useful for the implementation of development programme management, scientific research management, laboratory management. The ROPE strategy is likewise useful for scaling small activities to profitable social enterprises.
Quality scientific research depend on a sustainable economy. This can be achieved through i) professional and continuous research grant seeking and publication of scientific findings, and ii) by interacting with the non-academic sector to implement scientific results through social enterprising and take on new research assignments that are paid for.
Already 20 workshops have been held benefitting from the HR&S strategies. We have target Burkina Faso, Benin, Cameroon, Côte d'Ivoire, Ghana, Kenya, Mali, Nigeria, Rwanda, Tanzania, Togo, Uganda, Zambia, and Zimbabwe.
The programme addresses five categories of Target partners (TPs):
TP1 Research: TP1A. Researchers: PhD students, Post-doc researchers, Professors. TP 1B. Research Students: MSc students. TP 1C. Supervisors, TP 1D. Entrepreneurs from the university. TP2 Education: TP 2A. Lecturers. TP3 Research services: TP 3A. Laboratory Technicians, TP 3B. IT technicians, TP 3C. Librarians. TP4 Research management: TP 4A. Department management, TP 4B. University Top management; VC, DVC research, innovation and enterprising, DVC administration, DVC academic, Finance manager, Bursary, TP 4C. Top management Administration; Accountant, Procurement officer, Public relations and communication. TP5 External Research services: TP 5A. Agreed Suppliers.
The output from these workshops includes the below:
Professional Ambitions of the researchers have been found to be:
1. Individual career goals. 2.Perform high quality research. 3.Disseminate scientific findings. 4. Implement scientific findings. 5.Enable talents of Africa.
Outcome challenges for the researchers have been presented as:
Lack of: 1. motivation to do research, 2. time management, 3. collaboration & networking, 3. theoretical research capacity, 4. practical research capacity, 5. capacity to address the needs of the rural and urban civil society, 6. Dissemination of scientific findings, 7. Implementation of scientific findings. 8 business development capacity.
Activities to address the challenges have been agreed on as well as indicators to measure outcome and impact.
Strategy for Change - RESEARCHERS
Ambitions
Individual career goals.
Perform high quality research.
Disseminate scientific findings.
Implement scientific findings.
Enable talents of Africa.
Solve the challenges of the country.
Outcome challenges
Motivation to do research.
Time management.
Collaboration & networking.
Theoretical knowledge.
Practical research opportunities.
Dissemination of scientific findings
Implementation of scientific findings.
Addressing the needs of the civil society.
Business start-up & management.
Output – Local
Knowledge
Manage a grant management club; set times, venue and appoint coordinator.
Manage a publish club; set times, venue and appoint coordinator.
Manage an English language club; weekly, set time and venue. Appoint English language teacher and coordinator. Homework: learn three new words per day.
Collaborate & network
Find opportunities to do things together. Capture opportunities for collaboration.
Share knowledge and experiences. Create knowledge sharing platforms.
Give time and attend the meetings.
Be positive to all contributions by others. We should help people to get more motivation.
Address team building.
Build research teams. Network among research teams.
Partner-up with departments of the same discipline worldwide
Build a network of all African scientists. Establish pan African networks with regular meetings in domains without (mathematics). Build a network of all African scientists to do basic and applied research together.
Arrange with collaborative platform between researchers, students and technicians.
In order to have a reliable and functional team, then it is necessary that the objectives of the project are well defined.
Increase direct research collaboration through identifying authors as new potential collaborators.
Ensure state-of-the-art knowledge
Be up-dated bout the state-of-the art knowledge.
Practical research
Identify quality pieces of equipment that are suitable for African conditions.
Create a good atmosphere and a collaborative platform between researchers, students and technicians.
Output – Sweden
Expected Outcome
Planning
Individual time management. Ensure enough time to do research through own well-disciplined time management.
Individual long-term planning with measurable mile-stones.
Knowledge
Know how to seek research grants and how to invest them well, so that the career is promoted.
Identify the appropriate grant giving institutions.
Send grant application to donors supporting research and scientific meetings.
Seek funding from the government, send grant application to the government.
Know how to publish.
Manage the English language.
Attitude – Lack of motivation due to limited financial support
Change attitude from focusing on money to focusing on research output.
We should think that we make the investment in ourselves.
Team work can also motivate.
Deliver
Develop novel ideas.
Develop products and services.
Develop patents.
practical research
Access to a quality laboratory with functioning advanced equipment and well educated technicians.
Develop a proper business situation around laboratories.
Convince the authorities through policy-briefs and Round table sessions to equip the laboratories.
Address the needs of the civil society
Analyse the mind-set of the community.
Sensitise the local community on development, promote the usage of developed products.
Developing products and services, for example: use local material as pigment, know how traditional medicine can be used to overcome health problems in Africa.
Benefit from and collaborate around local knowledge when developing products and services.
Collaborate with policymakers
Support policy development.
Support politicians to develop national policies to promote community development
Lobby among the politicians.
Collaborate with the private sector
Address the needs of the private sector.
Disseminate scientific findings
Disseminate results through workshops and conferences.
Publish.
Share with the government; Inform about scientific findings through policy briefs. Inform about products and services through Round Table discussions. Prove to be useful to the government in order to motivate them to invest in scientific research.
Implement scientific findings
Work in research areas with practical applications.
Reach out to the society. Have knowledge in their areas of research. Have knowledge about the problem before starting the research work. Focus on impactful research to the society.
Discuss with industries to identify the gaps, then research on what the industry need.
Work in collaboration in order to come up with impactful research. Compare with others, ensure interdisciplinary collaboration.
Establish local research institutions besides universities and government institutions.
Adopt competency based training.
Do more research even with the available inadequate pieces of equipment.
Implement work directly after publication.
See how money can generate income.
Believe in ourselves.
Avoid depending fully on aid. The prolonged provision of aid became a problem since it discouraged creativity, innovation and creative thinking as the researchers focus on the money rather than the impact of the research.
Develop businesses
Improved service delivery.
Generate start-up capital; Take bank loan or seek investor; needs guarantee which can be a home or a piece of land.
Address National fund for investment for farmers.
Enable talents
Involve everyone, also those lacking tuition fee.
Empower women; ensure women researcher role-models, seek research grant for women. Ensure gender balance.
Promote African researchers at other continents.
Progress markers
Operational & financial plan - scientific institutions
The Research management Operational and Financial plans (O&F plans) are necessary and complementary procedures. The O&F plans offer the Target Partner Institution a strategy on how to i) prepare prior to procuring new pieces of equipment and ii) after procurement procedures.
The Target Partner Institutions are responsible for the development and implementation of the Operational and Financial plans (O&F plan).
The plans should be annually reviewed, lessons learned compiled and informed decisions taken. 
The Target partner is eligible for training and coaching on the O&F plans by HR&S.
The HR&S research management programme Operational plan Guidelines were developed to support scientific institutions with research management in actual practice. The intention is that an operation plan shall be developed prior to initiating a HR&S research management programme. Thus each HR&S research management programme shall benefit from its own operational plan. The plan shall be filled in jointly by the institutional management, the researchers, the librarians, and the technicians together. A separate document is generated for each HR&S research management programme. Certain activities compiled in the operational plan, obviously come with cost implications. Moreover, the HR&S research management programme Concept is based on the principle of a sustainable economy. Thus the operational costs for starting HR&S research management programme necessarily have to be covered by investment capital, but after about two years the HR&S research management programme is expected to cover its own running costs as well as, whenever possible, generate a profit which can strengthen the scientific institution. A HR&S research management programme Financial plan Guideline has thus been developed to be complementary to the HR&S research management programme Operational plan Guideline. The purpose of the financial plan is to prepare a strategy for the Institution to cover all the expenses that come with the HR&S research management programmet. The financial plan compiles estimated costs as well as sources of funding. The cost recovery plan shows how costs related to HR&S research management programme can be covered, and proposes options of funding sources.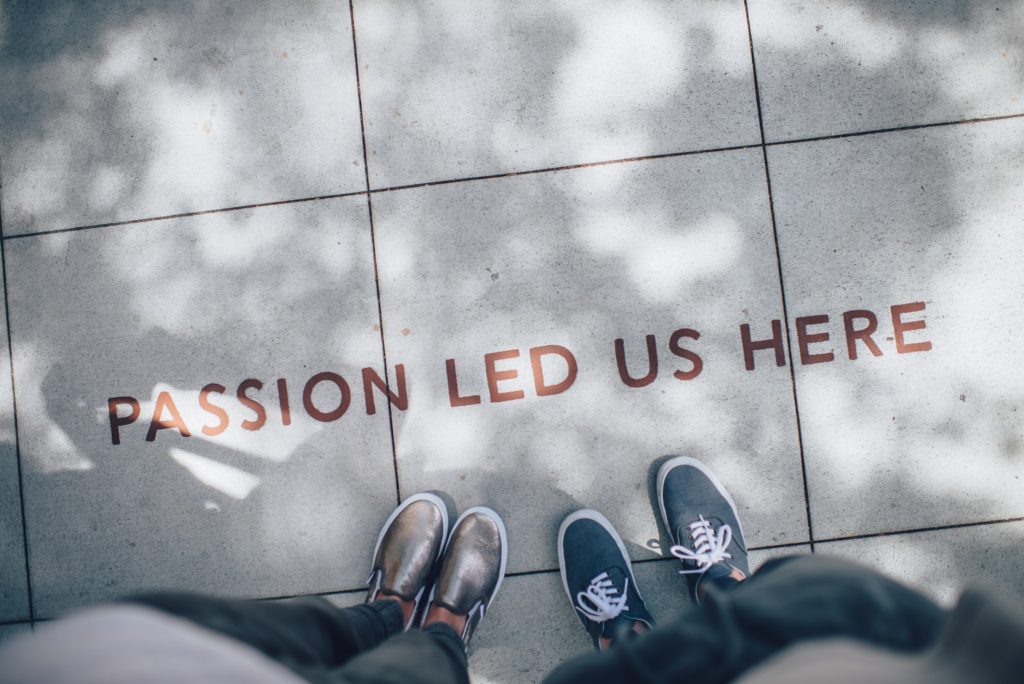 Operational plan
Communication
High speed Internet
Develop and maintain a network with other researchers.
Physical resources
High-quality computer
Electricity
Efficiency
Lap-top / computer for working from home
Internet from home
Electricity at home
Literature review
Literature reviews of the international state of the art. Researchers and research team-leaders established strong relations with the librarians and INASP, to ensure that all researchers have all the access possible to the international literature. Researchers in Sub-Saharan Africa are fortunate enough to have access to many databases and can easily do literature reviews. The librarians are so helpful with informing about free resources and how to set up search profiles, ensuring that every application for funding and every submitted manuscript is empowered with an impressive literature review. It is good to frequently arrange seminars and workshops with the researchers and the librarians.
Each researcher has access to the keywords for all literature databases available at the institution.
They have frequent contact with the librarians.
They have continuous search profiles for the literature.
Ensure the password to the password to Research4Life, ask the Librarian or reach out to INASP.info
Practical research
Is aware of the pieces of equipment they need
Consumables
Statistics
Is aware of the statistical method they shall use
Ensure to collect the data required for the statistical methods
Publications
Each researcher has developed a manuscript
Has compiled potential journals
Has studied the journal guidelines and topics
Attends monthly / bi-monthly manuscript writing workshops
Submits a manuscript  twice a year
Work with reviews comments and re-submits
Link with https://www.authoraid.info/en/

Global network providing support, mentoring, resources, and training on how to publish in scientific journals for researchers in developing countries, coordinated by INASP
Round-table sessions with the users of scientific findings
Policymakers
Private sector
Civil society
Media
Financial plan
Research grants
Each researcher has developed a budget
Has compiled potential grant givers
Ha studied the application guidelines carefully
Attends monthly / bi-monthly grants seeking workshops
Submits an application for funding twice a year
Consultancy
Has consultancy agreement with the Institution
Offer consultancy services
Assignments by Government
Policy Brief
INASP
https://www.inasp.info
Build the individual skills of researchers via:
Massive open online courses (MOOCs) on research writing and publication. Our large-scale online courses in research writing, publishing and grant proposal writing are supported by expert facilitators from around the world.
Thematic online courses on research communication and proposal writing. We deliver intensive courses on research communication and proposal writing, tailored to fit thematic areas, and country context.
Supporting research communication to non-academic audiences, such as policymakers and practitioners. We design and implement research uptake strategies and skills training for projects aiming to influence policy.
Develop lasting institutional capacity to support research communication 
INASP works with universities and research institutes to develop institutional research communications training programmes.
Enabling institutions to develop in-house research communications training. INASP supports institutions to develop research communication skills training programmes and train local trainers to build capacity for ongoing development of staff.
Design and delivery of online learning programmes. INASP supports institutions to deliver online learning programmes by developing low-bandwidth courses, hosted on their own learning platforms, training local trainers in online learning methods and online course facilitation
We strengthen the visibility and quality of Southern published research through our work to support Southern journals platforms and publishing standards.
AuthorAID
https://www.authoraid.info/en/about/
AuthorAID is a free pioneering global network that provides support, mentoring, resources and training for researchers in low and middle income countries.  AuthorAID supports over 20,000 researchers in low and middle income countries to publish and communicate their work. The AuthorAID network offers:
AuthorAID works directly with universities and institutions to build local capacity
AuthorAID has worked to embed research writing skills in universities and institutions around the world.
AuthorAID supports women researchers to address the issues preventing them from progressing to senior roles in their institutions. Learn more about our gender toolkit.
BAG
https://www.bag.rw
BAG is a digital platform that uses Gamification to offer a solution for students and recent graduates to access real-time experience-based learning. BAG provides a Virtual Internship and Challenge portal to support students in higher learning institutes to complement the theoretical learning in school with market relevant exercises & experience, directly related to the future employers' needs. BAG is on a mission to increase the collective market readiness score of the African youth and multiply the knowledge transfers between employers and learners.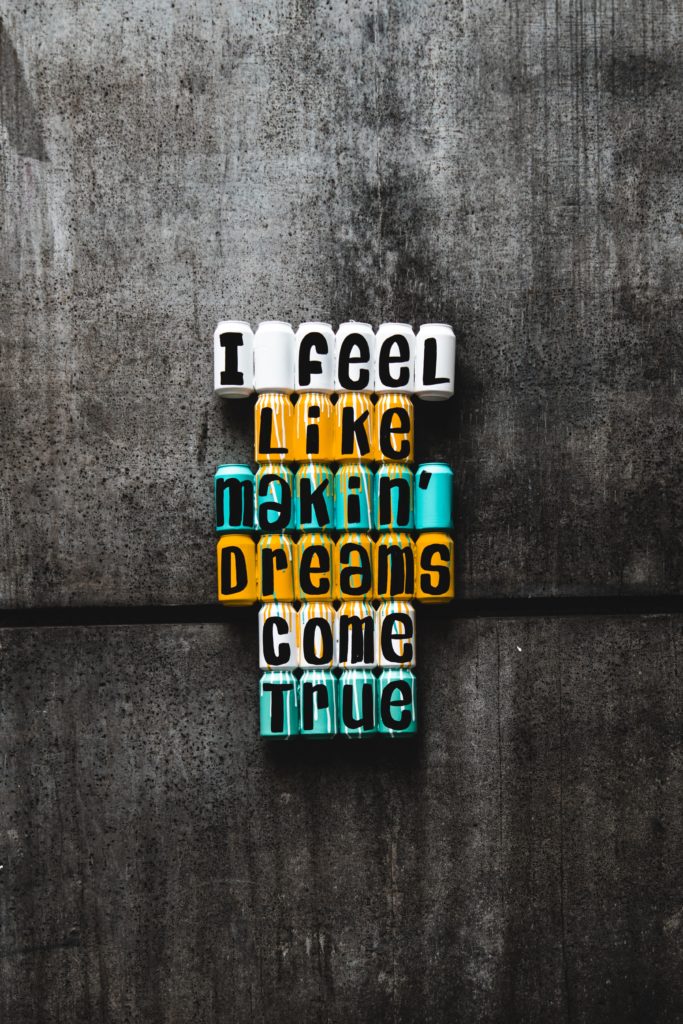 Research4Life
https://www.research4life.org
Research4Life provides institutions in lower income countries with online access to academic and professional peer-reviewed content. Research4Life aims to improve teaching, research and policy-making in health, agriculture, the environment and other life, physical and social sciences.
Local, not-for-profit institutions from two groups of eligible countries, areas and territories may register for free or low-cost access to ten of thousands of peer-reviewed international scientific journals, publications, and databases through Research4Life. If your institution is an academic, government or research institution in a low- and middle-income country, it may be eligible to join Research4Life.
Eligible institutions are: national universities, professional schools, research institutes, teaching hospitals and healthcare centers,government offices, national libraries, agricultural extension centers, andlocal, non-governmental organisations. Thousands of institutions across the world have already joined Research4Life. Universities and professional schools should check if the institution is represented on the list of registered academic institutions and if so, contact the librarian for access.
Since 2002, Research4Life have provided researchers at more than 10,000 institutions in over 125 lower- and middle-income countries with free or low-cost online access to up 140,000 leading journals and books in the fields of health, agriculture, environment, applied sciences and legal information.
We do this in partnership with organisations in the fields of scholarly communications, technology and international development: WHO, FAO, UNEP, WIPO, ILO; Cornell and Yale Universities; the International Association of Scientific, Technical & Medical Publishers and more than 180 international publisher partners.
There are five programs through which users can access content: Research for Health (Hinari), Research in Agriculture (AGORA), Research in the Environment (OARE), Research for Development and Innovation (ARDI) and Research for Global Justice (GOALI).
Applyng for a research grant
How to prepare and write your application
Make sure that you have enough preliminary data to support your application (this is an aspect that is often overlooked but that reviewers are very keen on).
Read the guidelines and the application form carefully, so that you know exactly what information is needed and how to prepare it.
Ask one of your colleagues to read your application, as you might receive useful feedback from them.
Pay attention to the following
Include all the requested information on the Principal Investigator so that reviewers will be able to properly assess your proposal. The section on the papers published is particularly important.
Summary and abstract: These are the first sections of the research project read by the reviewers and not all the reviewers will be experts in your field of research or the techniques you propose. A concise, clear and organised text will help them to grasp/understand your project.
Introduction & Research project: Provide sufficient background information to enable all reviewers to understand your proposed work.
The originality/importance of the proposed theme should be clearly indicated. If you propose studies already carried out by other groups make sure that you indicate in which aspects/approaches your proposal differs from ongoing studies and why the grant giver should therefore fund your project.
Make sure that your proposal is well organised and presented in a logical manner. All the sections should fit together. Use simple, clear sentences, do not use jargon.
Time schedule: Be realistic in proposing your specific goals and make sure that your aims can be accomplished within the proposed time and with the resources available combined with the resources requested.
Training Component: It important to also train  others, in case training will be provided. Specify the training that will be carried out (number and qualification of potential people to be trained, techniques that will be learned, etc.).
Collaborations: Clearly state any established collaborations that will be part of the project and detail the contributions provided by each collaborator. A letter confirming the collaboration is an additional asset. This section is particularly important when the PI does not have previous or strong experience in the proposed field and/ or techniques, which will be provided by a collaborator.
Facilities available: Provide a detailed list of the infrastructure, personnel and equipment available in your Institution and necessary for the proposed research. Indicate if facilities provided by other Institutions/organisations will be made available. Mention any additional funding and other resources that your Institute will provide for the execution of the project (e.g., support for a technician, librarian, social scientist, statistician, PhD students, etc.)
Feasibility: Make sure that the personnel involved have the expertise to carry out the proposed research. Provide details on the expertise of the PI and of each individual member of the research team.
Budget: Read the guidelines carefully and list only expenses justified by the proposed research. Do not request funds for costs not covered by the grant or exceeding the limits set for the five budget categories. If applying for pieces of equipment, ensure that you propose the most suitable piece of equipment and the correct price. Ensure that the cost for transportation, insurance,  service, maintenance, and use is covered, preferably by the Institution.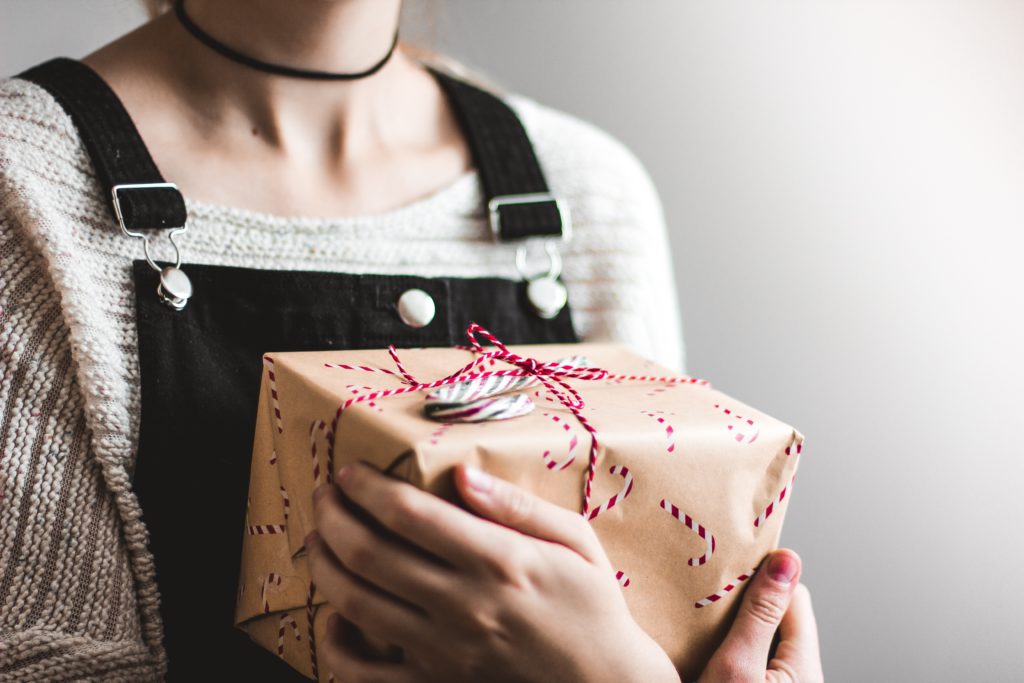 Examples of grant givers
This compilation gives examples of research grant givers. Disclaimer: HR&S dos not propose these grants over over other opportunities, there is no priortisation, they all have their nieches and specalisations, and there are obviously a lot of other opportunities as well.
http://www.ekhagastiftelsen.se/eng/vem.shtml
http://www.elsevierfoundation.org/greenchem/
https://www.daad.or.ke/en/ DAAD Regional Office Nairobi offers services for Kenya, Uganda, Tanzania, Ethiopia, South Sudan, Rwanda and Burundi.
https://tropicalforestry.wordpress.com/2020/09/08/call-for-daad-scholarship-applications-for-admission-2021/
https://twas.org/opportunities/fellowships
https://www.aasciences.africa/call/arise
https://wascal.org/100-scholarship-in-any-of-our-11-west-african-countries-of-your-choice/
The Research management support programme has been developed by Assoc. Prof. Cecilia ÖMAN.
She is grateful for the support provided by friends, colleagues and partners all over the world.