HR&S engages staff, consultants and volunteer staff. Our team is composed of dedicated and professional experts, with a deep understanding and unyielding ethics.
Our team covers a wide range of expertise required for our ambitions mission – the local context, development, scientific research, scientific finding, innovation, enterprising, accounting, cross-cultural understanding, and more.
Our Team is large and composed of sub-groups.
Management & Operations.
Advisory Board of Trustees.
Expert advisers.
RISE Support Centre management & coaches
RISE Support Centre members.
Action10.
Management
Assoc. Prof. Cecilia ÖMAN, CEO and Founder,
Head of Research
Operations
Branding & Public relations
Mr. Niclas NILSSON, website coding & safety
M.Sc. Ms. Johanna ÖMAN,  UX UI design & branding
Ms. Rada DJUROVICK, events
Crowdfunding
PhD. Ms. Rakshita Singh
Application developer
M.Sc. Ms. Johanna ÖMAN, UX UI designer
M.Sc. Mr. Aran SESHITA, Fullstack engineer

International relations
Ph.D. Mr. Mtakai NGARA
Photographer in Sweden
Ms. Jennifer ERIKSSON
External Financial Auditing
Ms. Anna-Kari ARMANDT, Armandt Ekonomi & Data AB, Sweden.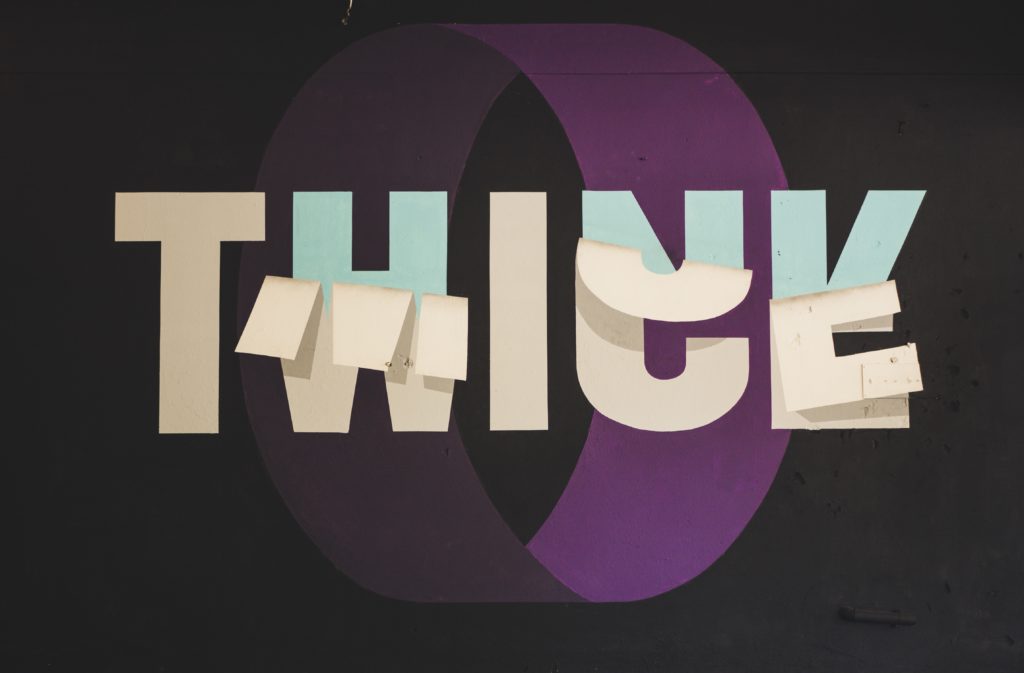 Terms of reference

Our operations team is composed of employed staff and volunteer staff.
The HR&S volunteer staff agree to operate with unyielding ethics, to offer advice on topics influencing the direction of the HR&S programmes and act as ambassadors. Our Volunteer staff offer to address their different HR&S assignments as much as possible, in relation to their other work assignments.
Acknowledgement

We acknowledge Richard Hammaskiöld for designing the HR&S and the Action10 logos. We also appreciate Simon ÖMAN for his contributions to the ActionArea team-building and motivation.
ADVISORY BOARD OF TRUSTEES

Our Advisory Board members are senior experts who offer advice on topics influencing the direction of HR&S, act as ambassadors, and seek opportunities.
Mr. Anders KINDING coordinates the biannual Board meetings.
Board members
Prof. Charles O. AWORH, Nigeria
Prof. Gnon BABA, Togo
Prof. Akiça BAHRI, Tunisia
Prof. Berit BALFORS, Sweden
Pastor Wilberforce BEZUDDE, Sweden & Uganda
Priest Anita ELWESKIÖLD, Sweden
CEO. Anders KINDING, Sweden
Prof. Paul SAWADOGO, Burkina Faso
Leg. doc. Åsa SCHLYTER, Sweden

Assignment period
Board members hold their position for two years.
Thereafter the assignment can be renewed. 
The next rotation is on 1st January 2021.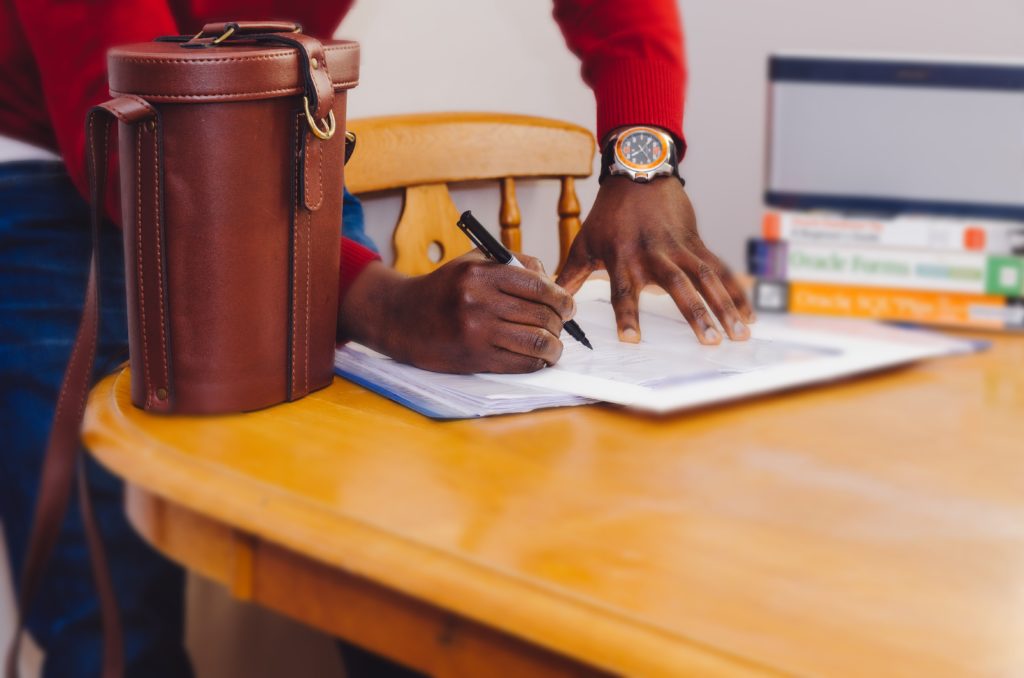 Terms of reference

The Board members agree to operate with unyielding ethics and to offer advice on topics influencing the direction of HR&S, act as ambassadors and seek opportunities. All our Board members have a passion for driving the programme forward, they are very active and take their own initiatives for the success of HR&S. Specifically, our Board members support and help ensure:
User driven social good. That we capture the expectations of the users of our interventions, and adapt to their experiences, so that we serve our users in the very best manner.
Identify agency. Board members support by finding the right stakeholders who support social good, sustainable economy, equal partnership and accountability. They look for social entrepreneurs and supporters with a passion for change, and who will ensure our strategy for change in actual practice. They propose RISE Centre staff. They also seek opportunities for capacity strengthening of individuals and institutions.
Strategy for change. That we honour our Strategy for Change.       
Social enterprise. The Board members actively contribute to the sustainable economy of the programme. They help develop business models and then develop and implement our business plan and set up our ventures. The Board members open doors to new opportunities, they link us with their own network of potential customers, supporters and partners as well as seek and nurture new ones. They actively seek sources of funding and ways to sustain our RISE Centres and our RISE invest fund financially.
Accountability management The Board members support with awareness-raising and capacity-strengthening on financial administration and accounting so that we can ensure accountability and transparency in ethics and governance for all our interventions.
Evidence impact assessment. To measure whether we have achieved impact, based on scientific evidence.
The assignment is on a volunteer basis and is not rewarded financially.
HR&S RISE SUPPORT CENTRES

We have established the RISE Centre in six Sub-Saharan Africa countries, and we are always seeking new opportunities to increase the number of Centres and the number of countries. While the Centres provide support to local social entrepreneurs, researchers and innovators to offer their products and services to the local community, they also represent HR&S locally. Each Centre is always on a programme of capacity strengthening through weekly interactions with HR&S Sweden.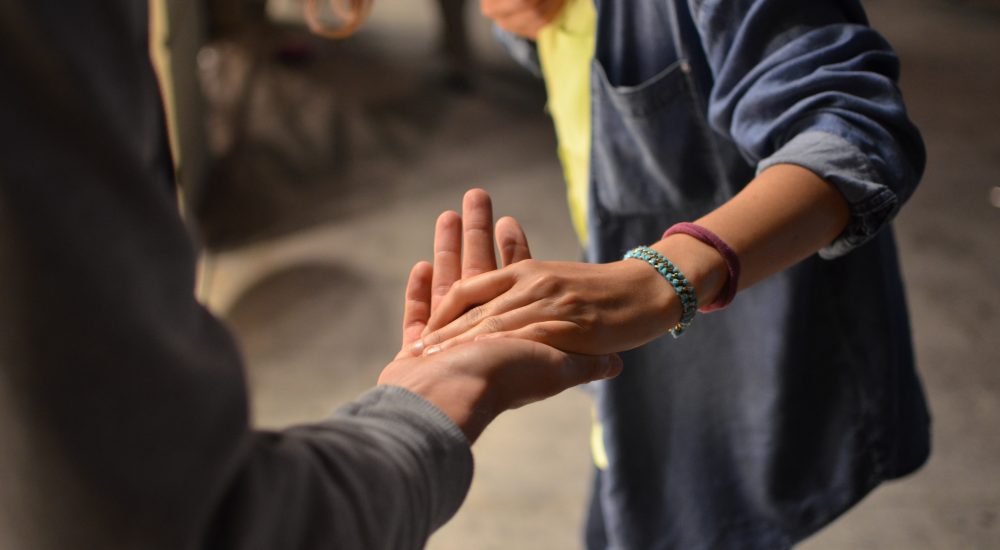 We turn to our team of independent  Expert Advisers for advice when advanced knowledge has the potential to improve our interventions. Our HR&S Expert Advisers operate with unyielding ethics and offer expert advice on topics influencing the direction of the HR&S programmes.
HR&S' mission is user-driven social good, and we work in close partnership with local stakeholders in Sub-Sahara African countries. Whatever advice we take on, it is always guided by our partners. We are cautious with imposing ideas that does not rhyme well with the context and the people we are partnering with. At the same time, we facilitate the international sharing of clean knowledge and scientific facts.
Our team of Expert Advisers also act as ambassadors for HR&S and share about HR&S and our activities in their network.
Team of Expert Advisers
Mr. Anders KINDING, Sweden, Leadership
Leg. Dr., Assoc. Prof. Anna ÅGREN, Sweden, Medical health
M.Sc. Courage BOYONNOH SUNDBERG, Liberia and Sweden, Health and equality
MSc. Erik GUSTAVSSON, Sweden, Waste management
M.Sc. Malin VESTIN, Sweden, Evaluation planning and quantitative statistics
M.Sc. Marina VISINTINI, Sweden, Global Business Development
Dr. Martin BRITS, South Africa, Application chemistry
M.Sc. Naimul ABD,  Sweden, Business Growth and UX
MSc. Nathalie PERSSON, Madagascar and Sweden, Food and nutrition
Mr. Niclas  NILSSON, Sweden, IT and social entrepreneurship
Mr. Peter ROBERT, Liberia, Arts and international relations
Ms. Purity AWINO, Kenya and Sweden, Administration and international relations
Dr.  Sune ERIKSSON, Sweden, Application chemistry
M.Sc. Tatenda GWAAMBUKA, Zimbabwe, Law, journalism, African socio-economic development
Prof. Yvonne BONZI, Burkina Faso, Research and women empowerment
Leg. Dr. Åsa SCHLYTER, Sweden, Psychiatry and counselling


Assignment period
Expert advisers hold their position for four years.
Thereafter the assignment can be renewed. 
The next rotation is on 1st January 2021.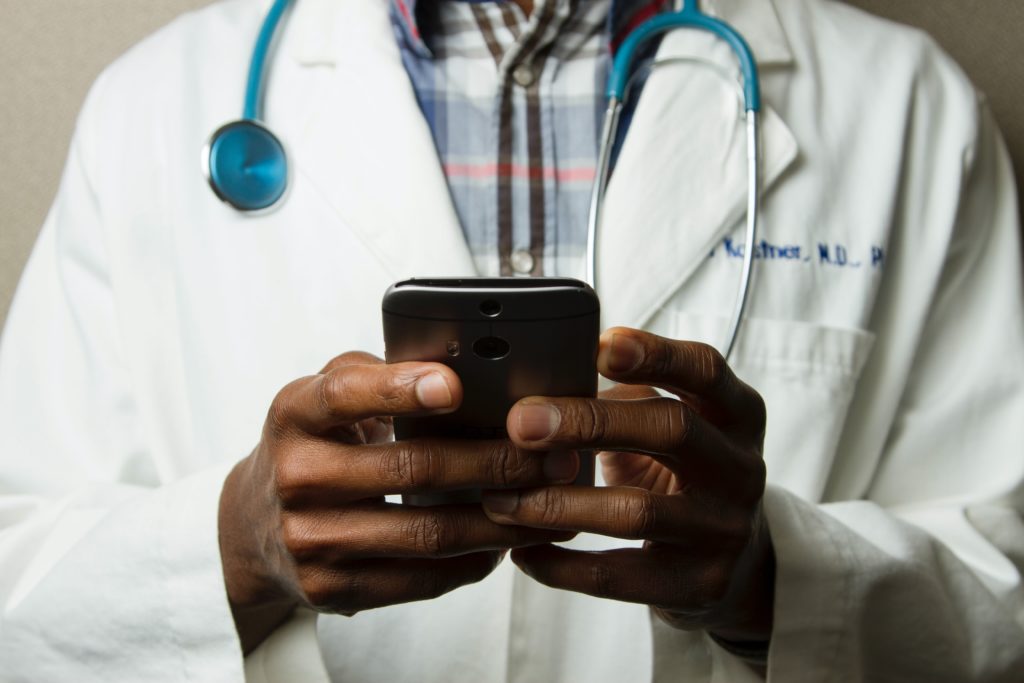 Terms of reference

The HR&S Expert Advisers agree to offer expert advice in areas of their expertice. The HR&S management turns to the HR&S Expert Advisers when situations arise. Our HR&S Expert Advisers agree to operate with unyielding ethics.
The assignment is on a volunteer basis and is not rewarded financially.
Action10 is a volunteer organisation registered in Sweden in 2009 (www.action10.org). It is managed by 20 volunteers who are structured as a working board and three (before five) workgroups. The highest governance body is the General Assembly, and the members are the volunteer staff and the monthly givers. Action10 operates under the umbrella of Human Rights and Science (HR&S) and HR&S is providing back-up support to Action10.
Action10 manages the ActionInvest fund which can provide loans to pilot project of social entrepreneurs, who are members of the HR&S RISE Support Centre. The ActionInvest programme includes guidance by local HR&S coaches and external auditing. The funds for ActionInvest are raised through donations, and only 3% of the raised amount remains in Sweden. The loans are given out with 10% annual interest, and the interest pays a small reimbursement to the coaches. The profit from the programme remains with the entrepreneur for rent, salary, transportation and other programme running costs, as well as for the paying back of the loan.
Action10 is breaking new grounds
Action10 is a non-profit organisation servicing the social non-profit/for-profit business sector. The reflection is that also aid organisations have costs to cover and have to earn money. The aid business model is donations. Thus the customers become the donors (and not the target partners). Their marketing efforts tend to build on wanting the donors to feel pity for the target partners and tend to want to picture the target partners weaker than they actually are. HR&S/Action10 seriously does not agree with such an approach, as it keeps a post-colonial social institution, patronising, pity, guilt, and disrespects our partners. So, HR&S/Action10 considers the social business sector more honest – servicing customers by providing social good, for which the customers pay.

Working Board
Cecilia ÖMAN – President & Founder
Rakshita SINGH – Vice President
Anders KINDING – Head of Finance
Deepak SAINI – Head of IT
July DECARPENTRIE – Head of Evaluation planning & Sustainable economy
Maisa KORHONEN – Head of Knowledge sharing
Amali GUNASEKARA – Head of Quality Values & Institutional capacity
Operations
The operations are managed by a group of volunteers organised into three workgroups:

Evaluation planning (EP) & Sustainable economy (SE)
Knowledge sharing (KS)
Quality values (QV) & Institutioal capacity (IC)
Impact Hub Global Community is one of the world's largest networks supporting innovators and entrepreneurs.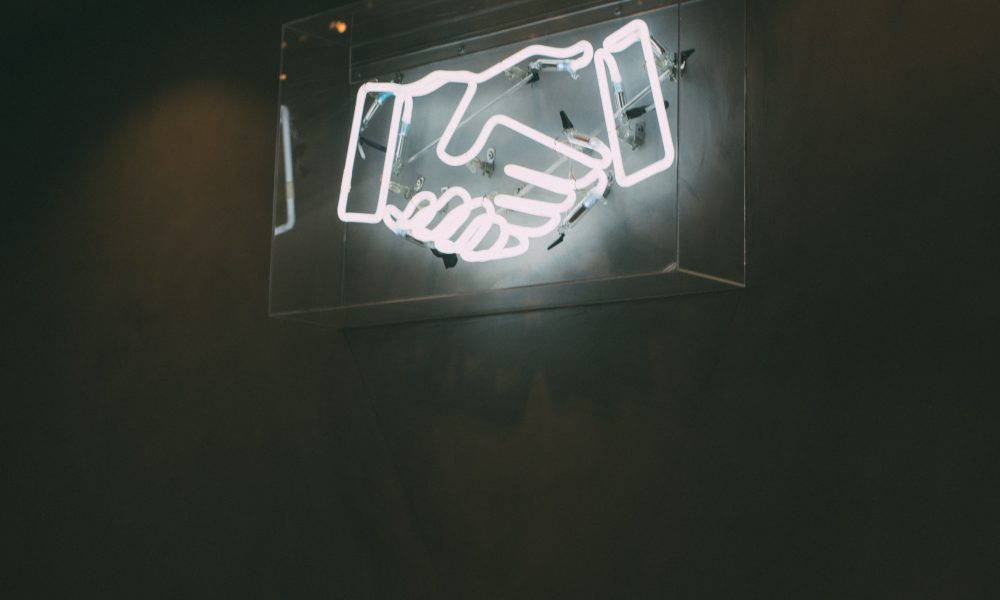 Interview with the Founder
What HR&S is, why Cecilia started HR&S (including "the why" of HR&S) and her own story as an entrepreneur (both successes and setbacks).
– I started HR&S because I felt the pain of vulnerable people and felt obliged to do my best to contribute to a positive change. I am a scientific researcher by training, so I started a social enterprise, as I believe that locally managed scientific research, innovation and social enterprising is driving a healthy country and a positive development.
Managing my own enterprise is crucial also because it gives me the freedom I need to think freely, try new things, to be innovative, flexible and able to act fast on findings, it allows me to invest my work-hours in doing what  I truly believe in.
I acknowledge that I am fortunate and am grateful for being a start-up entrepreneur in Sweden. My country is very supportive, at all levels…  administration, access to support. The challenge for start-up entrepreneurs in Sweden is maybe the tax level, though I do appreciate the social security the Swedish taxes enable.
Concerning HR&S, I have made it my assignment to try to understand the mindset of vulnerable people. To put me into the shoes of someone who is poor. If it was me, if I was living in a poor village or slum area, with my three kids that I love more than anything, who would I be, how would I think, what would I do? I have tried my best to interact closely, to live in and spend time with people in vulnerable settlements, to listen carefully, reflect and learn. I have also studied the scientific findings of different cultures and how people's mindset changes when societies move from farming to industry to knowledge-based societies.
My stake is that, if it was me, I would know what to do, what I want, but I would be restricted by the lack of opportunities. HR&S aims to be an entity that links up with social entrepreneurs, innovators and scientific researchers in environments that lack opportunities and enables them to implement their ideas in their own communities.
From this platform of understanding, have I developed a set of practical strategies and implemented a package of activities.
The strategies include: i) a set of core values, ii) means to ensure trust, iii) cross-cultural understanding, iv) evaluation planning, v) coaching programmes on-ground, and iv) assess evidence of impact. 
The implemented activities are: i) support centres with support staff, ii) investment fund, iii) coaching programme implementation and iv) real-time collection of monitoring data and assessment of evidence for impact or no impact.
I have started my initiative in Sub-Sahara African countries, where the number of extremely poor is increasing every year.
I claim that HR&S is in the front-line of a change of paradigm, where we leave the concept of aid behind and become independent stakeholders working truthfully and trustfully together, cross cultures and for the common good.
The "different user layers", a user story and the everyday problems a certain user of her choosing faces, for example, a social entrepreneur in Africa. 
– With a mandate like HR&S, we have to be close to several layers of users. We have:
1. The local customers of locally developed products and services,
2. The small and medium scale business owners, we have
3. The scientific researchers, innovators and social entrepreneurs.
We are also working with:
4. A set of supporters – the auditors, the survey managers, the evaluation planning coaches, financial accounting coaches,  as well as the village chiefs, the heads of family and religious leaders. Next level of users is:
5. The private sector who are interested in collaboration around enterprising in Africa,
6. The institutions who aim for development or investment and also very importantly
7. Individuals who want Sub-Sahara African countries to grow – it can be leaders, philanthropists, influencers, specialists, givers and others.
– A user story can be a social entrepreneur in a ghetto area, burning for helping her people, knowing exactly how, but failing because of lack of the key resources: infrastructure, information, partners, travelling and investment capital. She comes into contact with HR&S, partner up and guides HR&S in which way we can support. Together we agree on a win-win approach where we invest and benefit equally much.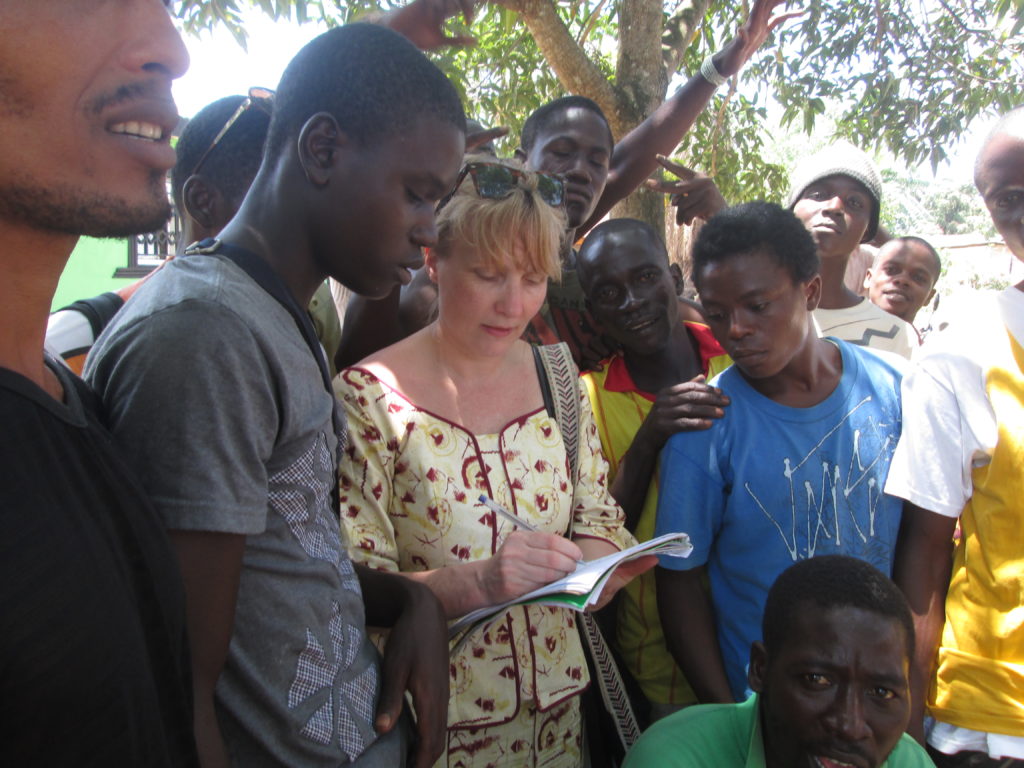 Cecilia discusses with members of HR&S.
HR&S is a zebra; we mix black and white in unique and beautiful patterns. In Sweden and in Africa.
We are hard-working and goal-oriented.
We talk about the realities, also when they are painful.
We face challenges, and we learn, together.
We do not tolerate nonsense, laziness or corruption, at the same time, we do not judge, and we are resilient in case of mismanagement.
We have love and care, and we do not give up.
Honest and frequent communication between all, in Sweden and our targeted African countries, is key.
Sharing knowledge and experiences, as well as respecting differences in culture, is the cornerstone of success and cannot be emphasized enough.
We reach out to and aim to maintain close relations with all our partners at all our levels of users.
We work according to our six strategies, thus including: i) a set of core values, ii) means to ensure trust, iii) cross-cultural understanding, iv) evaluation planning, v) coaching programmes on-ground, and iv) assess evidence of impact. 
We implement our four activities in actual practice: i) support centres with support people, ii) investment fund, iii) coaching programme implementation and iv) real-time collection of monitoring data and assessment of evidence for impact or no impact.
We are running about 20 programmes in twelve Sub-Sahara African countries.
"Headlines from the future" (in ten years HR&S has been a resounding success –
draft a headline and sketch for a New York Times feature of this success).
Our take is that instead of assuming that innovation in Africa is simple, we expect it to be as big as anywhere else.
A scientific researcher, innovator and social entrepreneur in Sub-Sahara African countries have the same opportunities as in Sweden and therefore contribute equally much to the public and private sector.
New York Times features equally many black change-makers as white, because the number IS equal, and their innovations ARE equally important.
The picture shows an amazing innovation, maybe in space or with AI, with only black people, and the focus is not on that they are black, but on the innovation itself.
HR&S has Support centres in every Sub-Saharan African country, we have the resources to provide all our scientist, innovators and entrepreneurs with the resources they need, and their ideas are developed and implemented, not only locally but internationally.